Music
Offered as a major (B.A.) and a minor
Whether music is your life—or simply a treasured part of the life you hope to create—we can provide the professional training and performance experiences that maximize your abilities and enhance your love of the art.
Grow personally and artistically
Your courses and professors will nurture your artistic, educational, scholarly, and creative development. You will be prepared as a performer on a major instrument or voice while gaining a deep understanding of the historical perspectives and theoretical elements of music.
Ample opportunities for invaluable experience
You will have the opportunity to study privately with some of the finest musicians in the Los Angeles area. Solo performance opportunities are widely available. Ensembles are open to all students by audition. These include:
Cal Lutheran Choir
Women's Chorale
University Symphony
Wind Ensemble
Jazz Improvisation Ensemble
Percussion Ensemble
Visual and Performing Arts (VAPA) Scholarship
Incoming freshman and transfer applicants with superior talent in the areas of music, theatre arts, or visual art can apply and audition for a VAPA Scholarship prior to enrolling at Cal Lutheran. Learn more »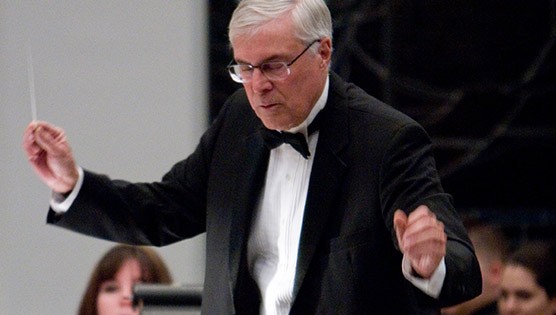 I think it's important for students to have the opportunity to see the faculty perform. They become aware of what goes into performance: repertory selection, planning, rehearsal, and, most important, practice. This becomes part of the culture they inhabit and a model for what is necessary for success in the arts.

Daniel Geeting
Professor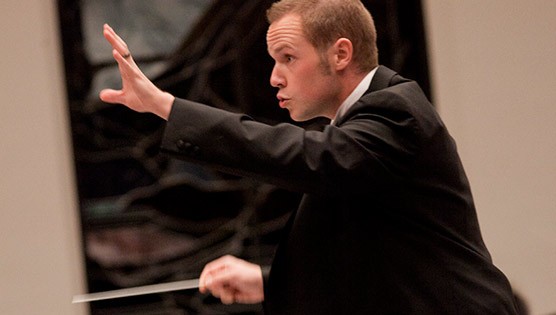 For students to grow as thoughtful and intelligent musicians requires them to be actively engaged in the creative process. For this to happen, I as a professor must cultivate an environment where, through mentorship, they apply their intellectual knowledge and inherent creativity in projects that encourage them to take risk and ask questions. These creative endeavors serve as powerful catalysts for growth and transformation within them and within myself as an artist and teacher.

Michael Hart
Assistant Professor
Graduates have began successful careers teaching in public schools and universities, working in the church, or by establishing their own private studios. Many continue on to graduate studies.
They have become successful singers, instrumentalists, and conductors throughout the country. Music-related work is also available in industries such as media, advertising, arts management, and in the film, television, and recording industries.
Our alumni study at:
Northwestern University
Stanford University
Edgar Allen Recording Institute
New York University
University of California, Santa Barbara
University of New Mexico
California State University, Northridge
They work for:
Bureau of Ocean Energy Management
European School of Music
Morning Star Christian Church
Mt. Cross Lutheran Church
Music Reports, Inc.
Newbury Park High School
St Patrick's Episcopal Church
Tell the Truth Pictures
Career paths:
High School Choir Director
Piano Teacher
Music Director
Sanctuary Choir Director
Music Research Assistant
Choir Accompanist
Studio Assistant