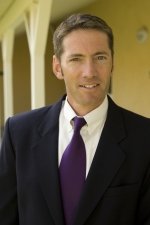 Alan Goodwin, Ph.D., J.D.
Director, Student Counseling Services
Dr. Goodwin serves as the Director and Training Director for Student Counseling Services at CLU. Dr. Goodwin earned his Bachelor of Science degree from Michigan State University, where he graduated with honors. He went on to earn his Juris Doctorate from the University of Michigan Law School, and his Master's and Ph.D. Degrees in Counseling Psychology from Southern Illinois University. He is both a California licensed Psychologist and Attorney.