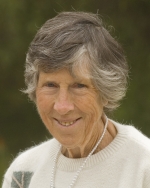 Barbara Collins, Ph.D.
Professor of Biology
Dr. Collins' main interests are botany and ecology. She loves teaching and enjoys leading field trips to the chaparral, deserts and mountains of Southern California. She teaches a summer course on the wildflowers of the Sierras, has extensively studied the flora of Southern California, and has assisted in several environmental impact studies. Dr. Collins is the author of 10 textbooks, some of which are used in local colleges and universities. Her latest effort has been the production of a wildflower Web site that includes more than 3,000 photos of California plants indexed to common, scientific and family names.