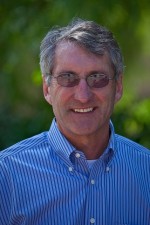 Jeffrey Speakes, Ph.D.
Visiting Lecturer
Jeff Speakes, PhD, CFA, is a Lecturer in the School of Management at California Lutheran University (CLU) where he teaches econometrics, investments and financial economics. He is also Director of Financial Markets at CLU's Center for Economic Research and Forecasting. He has over 30 years experience as a portfolio manager, risk manager and financial services executive. He was formerly Senior Managing Director and Chief Economist at Countrywide Financial Corporation where he developed and managed the industry leading-edge hedge program for mortgage servicing rights. He was also Senior Vice President, Investments for Union Federal Savings Bank and Head of U.S. Forecasting at the Claremont Economics Institute.

Jeff received a PhD in economics and an MA in statistics from the University of California at Berkeley. His first academic position was assistant professor of economics at the Claremont Graduate University (CGU). After leaving full-time teaching to join the Claremont Economics Institute (CEI) in 1980, Jeff became an adjunct professor of finance at the Drucker Management Center at CGU.

Jeff and his wife, Gwen, have three children and two grandchildren. They live in Camarillo, California.

B.S. Economics (Graduated Highest Honors, Phi Beta Kappa) - University of Washington, 1972

M.A. Statistics - University of California Berkeley, 1975

M.A. Economics - University of California Berkeley, 1976

Ph.D. Economics (Econometrics) - University of California Berkeley, 1978

Economic analysis & forecasting
Quantitative modeling
Finance
Economic consulting
Market risk management

Jeffrey Speakes, 1981. Inference in Some Disaggregated Models with Special Covariance Structure, Journal of Econometrics, 16, pp. 257-274.

Jeffrey Speakes, 1983. The Phased-In Money Market Certificate Hedge, The Journal of Futures Markets Vol. 3, No. 2, pp. 185-190.

Jeffrey Speakes, 1984. Risk Measurement and Risk Management, The Journal of Portfolio Management Vol. 10, No. 2, pp. 66-71.