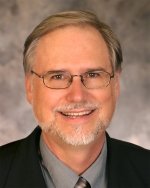 Michael McCambridge, Ed.D.
Associate Professor of Education and Director of Liberal Studies
Dr. Michael McCambridge, Associate Professor in the School of Education and Chair of the Department of Teacher Education. With forty-four years of teaching and administration experience at the elementary, middle school, secondary, and higher education levels, Dr. McCambridge maintains a deep interest in the growth and development of children and adolescents as they mature physically, cognitively, socially and morally.

As a university professor, he creates opportunities for teachers and teachers in preparation to explore how teaching and learning theory informs good practices that result in academic, personal, social, and moral growth and development of K-12 students.

Dr. McCambridge was awared the President's Award for Excellence in Teaching in 2008 and was voted Professor of the Year for 2009 and 2013 by the Senior class.

Bachelor of Communication Science (B.C.S.) in Interpersonal Communications - Ohio University
Masters of Education (M.Ed.) - Pepperdine University
Doctor of Education (Ed.D.) - University of San Francisco

My research agenda:

Researching and writing about pathways on becoming the good and effective teacher.
Researching and developing dramatic teaching and learning in and through the arts as operationalized in Project ACT (active collaborative transformative teaching and learning) in Ventura County schools.