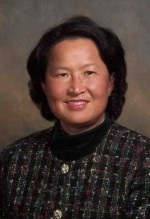 Dr. Narisa N. Y. Chu worked in AT&T Bell Labs, Rockwell International, Tellabs, Comcast, Motorola, Verizon and Thomson/DirecTV in her career of 30+ years, performing roles of Technologist/ Manager/ Director of Advanced Technology/Standards/Product Development in Telecommunications Systems and Software. Of noted contribution was her role in sponsoring the digital set-top box standards to become world standards through the US delegate team to the UN-ITU, the International Telecommunications Union, Study Group 9. Throughout her industry career, she has also forged academia collaborations by adjunct teaching in University of Illinois - Chicago, Widener University, California Lutheran University and DeVry University, as well as being the Director of Research & Services in California State University – Northridge. She has started 2 companies including CWLab International, among other high-tech entrepreneurial activities in southern California and internationally.

Her professional volunteering services with IEEE started in 1983, having led the Communications Society Chapter in Chicago, Engineering Management/Social Implications of Technology Chapter in Philadelphia, Computer & Communications Chapter in San Fernando Valley, and Sections OpCom, with several recognitions of outstanding Chapter/Section awards under her leadership. She was the Executive Chair of IEEE Consumer Electronic Society sponsored Conference on International Games Innovation in 2011, Industry & Exhibition Chair for GLOBECOM 2012, Executive Vice Chair of GLOBECOM 2015, also serving on Technical Program Committees of many other Conferences sponsored by IEEE and ACM.

Trained in Nuclear Engineering, her career in the nuclear industry was short-lived. Her career in telecom and networking software has been much longer lasting with continuous impact throughout the United States and internationally.

Ph.D. from Northwestern University, Evanston, Illinois, 1977

M.S. from Iowa State University, Ames, Iowa, 1973

B.S. from National Tsing Hua University, Hsinchu, Taiwan, 1972

- Video, data, and voice networking

- Software, System, and Product Management

- Software Engineering and Process

- Information Security

- Content Processing

- User Interface/Human Factors



"Modeling of Cladding Motion under Accident Conditions in a GCFR", Proceedings of the ANS Midwest-Northeast Conference, West Lafayette, Indiana, April, 1975.


"Simulation of Cladding Melting and Re-solidification in GCFR Under LOF Using Pb/Sn Alloy, p. 345, Transactions of the ANS, 1976 Annual Meeting, Toronto, Canada, June 1976.



Simulation of the Cladding Freezing during the Loss of Flow Accident in a Gas-Cooled Fast Breeder Reactor

, USNRC-0215, July 1977.


"Preliminary Safety Analysis for the Prototype Large Breeder Reactor of a Redial Parfait Core during the Loss of Flow Situation", NSR-77-185, Westinghouse, Madison, Pennsylvania, September 1977.


Patent Application through Bell Labs - Artificial Intelligence used in System Diagnostic, 1980.



Conference Record of the BTL Software Reliability Conference

, Conference Chair and Editor, Naperville, Illinois, March 1982.


Regulation and Market Analysis of Digital PBX, Bell Laboratories, 1983.


"Generation of Circuit Pack Fault Patterns Based on Diagnostic and Circuit Connectivity," IEEE Computer Society, Total Systems Reliability Symposium, p. 130, National Bureau of Standards, Gaithersburg, Maryland, December 1983.


"Advanced Methodologies for Successful Software Development," Proceedings of the Nationals Communications Forum, p. 1106, Book II, NEC-NCC, Chicago, Illinois, September 1986


"Automatic Call Distributors in an ISDN Environment," p.62, ISDN/Broadband Networks for the Future 86 Proceedings, Dallas, Texas, March 1986.


"ISDN Deployment II", Proceedings International Switching Symposium, Phoenix, Arizona, March 1987.


"Data Communication Migration Techniques Toward ISDN," Proceedings of International Conference on Communications, p. 9.3.1, ICC, Seattle, Washington, July 1987


"ISDN Readiness Assessment," Proceedings of International Conference on Communications, Seattle, Washington, 1987


The Technology Transfer Forum Annual Report, Rockwell International, 1988.


Commencement Key-note Speaker, DeVry Institute of Technology, Downers Grove, Illinois, June 1989.


"Knowledge System Applications in Large Business Communication Operations,", The Third International Conference on Industrial & Engineering Applications of Artificial Intelligence & Expert Systems, Charleston, South Carolina, July 1990.



Australian Overseas Telephone Company OSS Architecture

, July 1990.


"Artificial Intelligence Software Applications," China Modern Engineering and Technology Seminar, Taipei, Taiwan, January 1991


"SONET Broadband Network Management System Requirements," 1st International Network Management Symposium, Crakow, Poland, 1993


"Toward Broadband Communications Network Management," China Fibercom'94, Conference Proceedings, p. 211, Shanghai, China, May 1994.


Wireless Intelligent Network, Comcast Strategic Planning White Paper, August 1995.


"Cellular Phones: The Next Frontier for Prepaid Cards?", Phone Card Industry Forum, La Jolla, California, June 1997.


"Smart Card: An Agent to Transport Intelligent Network Services for Multimedia Communications", Postal Presentation, Seoul, Korea, September 1997.


"Smart Card for Wireless Communications – From Prepaid Cellular Service to Multimedia Applications," Oral Presentation, Seoul, Korea, October 1997.


"Future Directions of Wireless", The 1997 Wireless Engineering Roundtable Forum, Chicago, Illinois, November 1997.


"Wireless Intelligent Network: Infrastructure before Services," Selected Papers compiled by the International Engineering Consortium on Advances in Intelligent Networks Comprehensive Report Series, p. 227, Vol. 2, 1997.


"LMDS Technology Deployment Planning," SPIE International Symposium on Voice, Video, and Data Communications, Boston, Massachusetts, November 1998.


"Delivering SI in Open Cable Networks – The implications of new digital cable profiles,", p. 132, CED, June 2000.


Featured Article about CWLab, "Me and My Mentor", Red Herring, August 2000.


" Digital Cable Profiles," Chinese Broadband Communications Magazine, 2001.


"Digital Cable Standards and Technology," p. 7, ARIB Bulletin No. 23, in Japanese, 2001, also in Neikki Communications Journal, March 2003.


"Transparent Transport of IP and MPEG", p. 158, 2002 NCTA Technical Papers, 51st Annual NCTA Convention & International Exposition, New Orleans, LA, May 2002.


"Home Networking Standards Proliferation and Efforts Toward Convergence", p. 80, IBC-2002 Conference Publication, Amsterdam, September 2002.


"Character Based Language Download Technology for Broadcasting Applications", BroadcastAsia Conference, Suntec, Singapore, 2003.


"Home Networking" Tutorial, IEEE Symposium on Wireless Communications, GLOBECOM 2003, San Jose, January 2003.


"Managing the Technology Foundation after Middleware Mercury 1.0 Conversion", FiOStream, Verizon, March 2007.


"High Definition Set Top Box Software Bug Resolution," and "Digital Video Technology – Middleware and Support" – FiOStream, Verizon, October 2008.


IEEE-JPL Software Seminar Record, JPL, Pasadena, CA, June 13, 2009.


"Evolution of Engineering through the Milestones of Technical Societies in the San Fernando Valley & the Greater Los Angeles Area, 1942 – 2009," Proc. Of Conference at IEEE 125th Anniversary, Philadelphia, August, 2009


Smart Grid Investment in Southern California – Case Study in Anaheim, National Tsing Hua University, Taiwan, Feb. 10, 2010.


Smart Broadband Service Architecture, 1st IEEE International Conference on Smart Grid Communications, Oct 4 – 6, 2010, NIST, Gaithersburg, Maryland, USA.


Energy Efficiency Metrics for Plug-in Consumer Electronics on Smart Grid, 1st IEEE International Conference on Smart Grid Communications, Oct 4 – 6, 2010, NIST, Gaithersburg, Maryland, USA.


"Toward Non-text based Content Filtering against Violence Spam", GLOBECOM 2011, Houston, TX, Dec., 2011.


"Games Interface facilitating Inter-generation Communications," Proc. of ACM Advancement in Computer Entertainment Conference, 2012, Nepal.


"Dancing Game by Digital Textile Sensor, Accelerometer and Gyroscope," IEEE CE-Transaction, May Issue, 2012.


Games Innovations Special Edition, Guest Editor, IEEE CE-Transaction, May Issue, 2012.


"A Breathing Game with Capacitive Textile Sensors", Proc. Of International Games Innovation Conference 2011, Orange, CA, USA


The 3rd International Games Innovation Conference 2011Report, IEEE CE Magazine, Vol. 1, No. 2, April, 2012.





"Games Bridging Cultural Communications", Proceedings of IEEE Global Conference of Consumer Electronics 2012, Tokyo, Japan.


"Digital Games for People Networking – Opportunities & Challenges," Tutorial, IEEE GLOBECOM 2012, Anaheim, CA, Dec. 3, 2012.


"Cloud Computing Standards and Industry Development," Meeting Records with the Chinese Government 20 Delegate Team at the IEEE Computer Society, Los Alamitos, CA, March 18, 2013.


"Brain Computer Interface in a Game Platform for Millennium Dialog with a Wise Man, e.g. Confucius," Proc. of the 17th IEEE International Symposium of Consumer Electronics, Hsinchu, Taiwan, June 5, 2013.