Events for Sunday, Apr 12, 2009
Chapel Lane
Celebrate Easter by participating in a Big Wheels race down Chapel Lane, around the circle parking and over the speed bumps!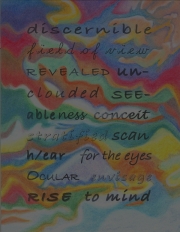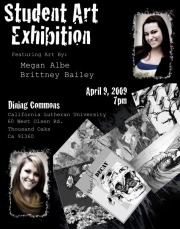 Upper floor, Dining Commons
Exhibition features graphic designs by senior art students Brittney Bailey and Megan Albe. This is the second of three senior art exhibitions leading up to the final showcase May 1 in the Kwan Fong Gallery of Art and Culture.