Events for Friday, Apr 3, 2009
International installation artists Megan and Murray McMillan will use the Kwan Fong Gallery as their studio to produce an installation built especially for California Lutheran University. Exhibition runs March 14 through April 5.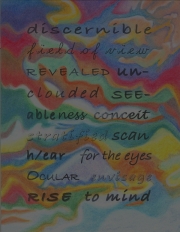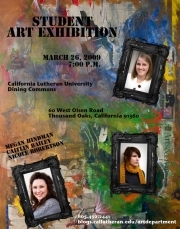 Upper floor, Dining Commons
This exhibition featuring fine art by seniors Caitlin Bailey and Megan Hindman is the first of three senior art exhibitions leading up to the final showcase May 1 in the Kwan Fong Gallery of Art and Culture.