Events for Thursday, Apr 9, 2009
You will learn to increase your chances of getting an interview, make yourself stand out from the competition, solicit requests for interviews rather than react to job postings, do research for job opportunities, identify special skills that set you apart, have the right fortitude and attitude.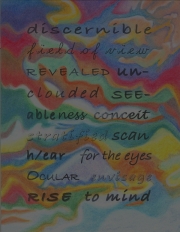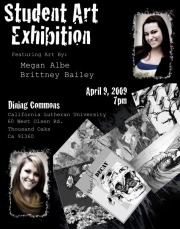 Upper floor, Dining Commons
Exhibition features graphic designs by senior art students Brittney Bailey and Megan Albe. This is the second of three senior art exhibitions leading up to the final showcase May 1 in the Kwan Fong Gallery of Art and Culture.