Events for Thursday, Mar 21, 2013
Oxnard Campus
The Office of Campus Ministry will hold a brief time of Prayer & Reflection for students and faculty on the Oxnard Campus, Thursdays at 4:45 and 6:45 p.m.
The CLU Jewish community welcomes you to the annual Passover Celebration. Jewish tradition emphasizes food with the celebration. Join us and learn about the Jewish holiday of Passover!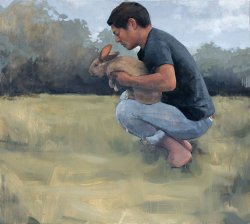 Featured artists show their interpretations of the character of men.