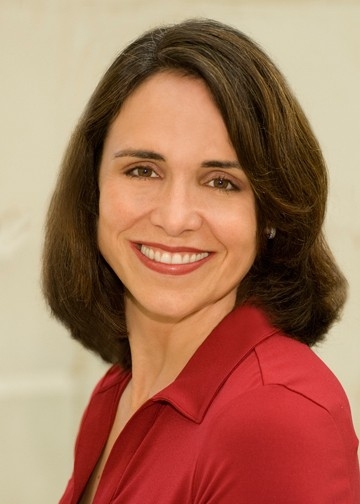 Elena Brokaw has held numerous positions in cultural agencies in California, and has worked in all aspects of local arts agency and organization administration. She most recently served as the Director of the Department of Parks, Recreation, and Community Partnerships in the City of Ventura. In that position, she oversaw cultural services, parks, recreation programs, social services, and civic engagement.

Elena earned her bachelor's degree in art history at Harvard University. Elena has worked extensively as a cultural consultant, for communities as well as organizations. As a lead consultant for the firm Jerry Allen and Associates, she completed Cultural Plans for the cities of Reno, Nevada; Minneapolis, Minnesota; and Capitola, California. She has also facilitated public art planning processes for San Diego, California; Reno; and Minneapolis.

In these broad-based community cultural planning efforts, Elena facilitated campaigns that brought representatives of disparate and diverse community groups together, and led arts advocacy campaigns on a local level. Working with large groups, she succeeded in bringing seemingly competing interests to consensus, resulting in successful and actionable cultural planning efforts.

As an organization consultant, Elena provides guidance and assists on administrative, fundraising, marketing and board development efforts. She has conducted many board and staff training workshops, planning retreats, and community forums. Select clients include:

Thousand Oaks Cultural Affairs Department
City of Ventura
Farm Bureau of Ventura County
Arts Council of the Conejo Valley
Thousand Oaks Cultural Affairs Commission
House Farm Workers
Social Justice Fund of Ventura County

Elena has extensive experience in fundraising. From 2000 to 2002, she served as Director of Alumni Development for the American Film Institute in Los Angeles, working with alumni of the Cinema school. Elena created and staffs a non-profit foundation arm for the City of Ventura's Parks, Recreation, and Community Partnerships Department. She has raised funds for major community initiatives through federal and state programs, and leads extensive local fundraising efforts.

Elena currently serves as an officer on the board for Women's Economic Ventures, is the grants co-chair for the Ventura County Social Justice Fund, and is a member of the Harvard Selection Committee. She is a former member of the Board of Directors of the Americans for the Arts, a national agency located in Washington, DC, and was on the faculty of the Ventura County Community Foundation, providing instruction in organizational development and leadership.