Nonprofit Leadership Council - March
Individual Members: $0
Organizational Members: $0
Non-Members: $35
About this event
Due to weather conditions, this event has been postponed.


Join Weingart Foundation's Fred Ali as he shares thoughts and views on the emerging disruptions in the nonprofit sector regionally and nationally.

This discussion will explore changes facing the sector as funding becomes more scarce, increasing pressure to rise to today's societal challenges in light of a retreating public sector and the need for diversity across organizations. How is your organization evolving? Brief remarks followed by extensive dialog and discussion with attendees.
---
Faculty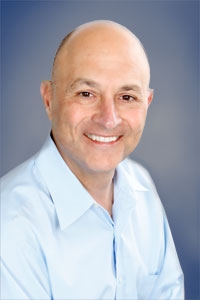 Fred Ali
President and CEO, Weingart Foundation


Fred began his career in 1972 as a volunteer teacher and counselor in a small western Alaska village. Over the next 19 years, he held a number of key positions in Alaska including deputy director of the State Employment and Training Agency; president of Kuskokwim Community College; and vice chancellor of the University of Alaska Anchorage. In 1991, Fred became the executive director of Covenant House in Los Angeles. Under his leadership, Covenant House California developed into a large, multi-service program working with homeless and at-risk youth in Los Angeles and Oakland. Fred Ali has more than 35 years of senior management experience with nonprofit organizations, educational institutions and government. He received his undergraduate degree from Santa Clara University, and his graduate degree in education from the University of Michigan.
Fred was elected president of Weingart Foundation in June 1999 and named chief executive officer of the Foundation in 2006. He serves on the boards of Grantmakers for Effective Organizations and the Mayor's Fund for Los Angeles. He previously served as board chair of Southern California Grantmakers. Fred also serves as chair of the board of advisors for The Center on Philanthropy and Public Policy, University of Southern California and as a senior fellow for the UCLA Luskin School of Public Affairs. He speaks regularly on issues pertaining to the nonprofit sector including equity, sustainability, organizational effectiveness and capacity building.