Rethinking DEI & Board Recruitment: Shifting the Focus From Individuals to the Collective
Wednesday, February 16, 2022
9:00 am - 11:30 am
Via Zoom

Individual Members: No Additional Fee
Organizational Members: No Additional Fee
Non-Members: $75
About this event
Over the last few years, more and more nonprofit organizations have embraced the idea of building diverse boards of directors. When those nonprofits move beyond the idea to action, they often start with the question of "What diversity do we lack and who do we know that can add that diversity?" In this session, we'll share a tool that helps organizations start with a different set of questions: What does our board need to accomplish in the next 1-3 years? And, do we have the people we need in order to accomplish these goals? The tool will then help participants think through how to answer these questions in ways that lead to not only greater diversity, but also greater board effectiveness and impact. Issues of tokenization and marginalization that so often occur in Board Diversity efforts will also be explored. In their organizational teams, participants will practice using the tool and receive coaching from their peers and workshop facilitators.
Requirements for Participation: You must participate as part of an organizational team and bring a concrete plan (strategic, operational or fundraising).
---
Faculty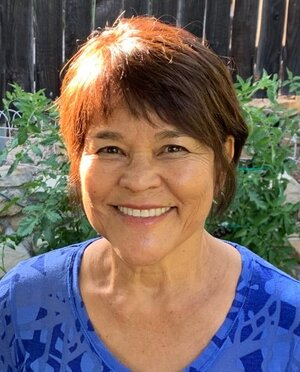 Judy Guillermo-Newton
Judy Guillermo-Newton has over 35 years experience as an Organizational Development consultant for private, nonprofit and public organizations. She has worked with leaders from a wide variety of organizations including technology/research firms, government offices, Division 1 athletic teams and coaches, and financial institutions; working to create inclusive environments in which each member of the community is valued, respected, and able to fully contribute their talents. Her passion for identifying and encouraging leadership potential, working with leaders to successfully lead change and build organizations in which people thrive, are the driving forces that inspire her work with executives through emerging leaders.
Judy was a Senior Vice-President and Director of Organizational Development and Human Resources at Montecito Bank & Trust for ten years, serving as a member of the Executive Leadership Team. She was responsible for helping create and cultivate a strong organizational culture, led the Bank's leadership development efforts including coaching managers and directing the Human Resources and Organizational Learning Departments.
Prior to her work with Montecito Bank & Trust, Judy worked with leaders in the academic, administrative, and student service divisions of the University of California, Santa Barbara for 30 years. She served as the Campus Ombudsman, including serving as the Director of the Department. In this position Judy worked with UCSB community members, including faculty, staff, and students, who sought guidance with the resolution of problems, complaints, conflicts, and other issues that were not adequately addressed through usual procedures.
She was a past adjunct faculty member of the Psychology Department at Antioch University, Santa Barbara Campus and taught in the Graduate School of Education at UCSB.
Judy received her MA in Psychology from California State University, Northridge and was a licensed Marriage & Family Therapist for over 30 years. She is currently working as an Executive/ Organizational Coach and consultant. She also facilitates strategy sessions for organizations as they develop their strategic plans and goals.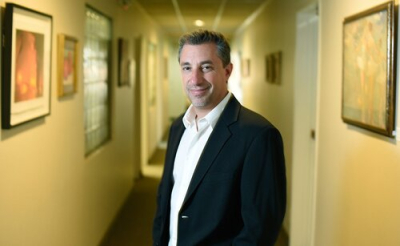 Jarrod Schwartz
Jarrod Schwartz is the Founder and Principal Consultant of Equity Praxis Group, LLC. Jarrod is an educator and consultant with more than 30 years of experience working with schools, universities & colleges, nonprofit organizations, businesses, government, and communities.
Jarrod's unique approach draws upon the fields of social justice and organization development to foster inclusive, multi-stakeholder processes that result in organizational, community, and social change.
Before starting EPG, Jarrod served for almost 20 years as the founding Executive Director of Just Communities - a nonprofit organization dedicated to making the Central Coast of California a more inclusive and just region.
From the early to late 1990's, as the Program Director for The National Conference for Community and Justice (NCCJ), Jarrod developed and led a comprehensive, multi-issue social justice leadership institute for youth that became a national model. He also led an initiative to dismantle racism in the St. Louis Region. In 2001, Jarrod was invited to California to launch a new NCCJ office to serve the communities of the Central Coast. In 2007, this organization became Just Communities.