We know you learn best when you can roll up your sleeves and dive in. That's why we offer hands-on opportunities that give you the freedom to explore your passion through real-world work and prepare for a fulfilling career.
Academic Programs
Choosing the right major starts with a simple question: What are you passionate about?
Find a Major
University Honors Program
If you're ready for an academic challenge worthy of your ambition, look no further.
Learn more
Our Faculty
Our professors are invested in your personal and academic success from day one.
Meet our Faculty
Engage the world with integrity.
---
We cultivate a liberal arts learning environment that is student-centered, welcoming, and inclusive. We encourage students, faculty, and staff to explore and expand knowledge and to contribute their talents and abilities to fully engage their communities and world with integrity.​
California Lutheran University's Publication for the College of Arts and Sciences
The Cal Lutheran Experience
Liberal Studies in Education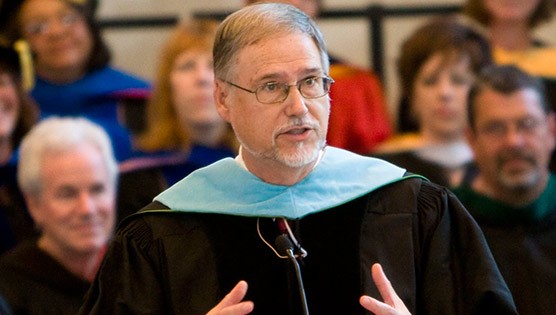 For years, I taught with success but did not fully understand the basis for that success. As my pedagogical research progressed, a teaching and learning model emerged that advances my teaching and guides professional development for other classroom teachers. This discovery continues to strengthen my teaching as I work and learn with my students.

Michael McCambridge
Associate Professor
Psychology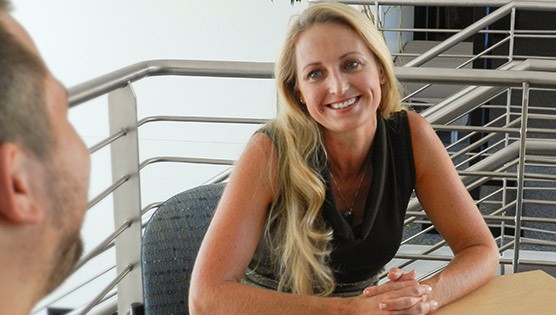 In order to discover their purpose, students need to be given an opportunity to learn about what their community and their world need, in addition to learning about what their personal strengths and passions are. I try to give them a safe place in my work with them to talk about both.

Jodie Kocur
Assistant Professor
Sociology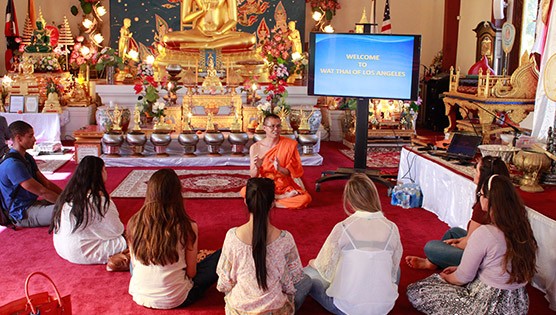 Understanding the Role of Culture
A visit to a Thai Buddhist temple as part of the Immigration in a Global Age course helped students to understand how local Thai culture thrives and connects with the society around it.
I learned about many of the struggles Thai immigrants are faced with as well as how strong they maintain their ethnic identities through their annual Thai festival, which I also attended. It was a beautiful experience that I will never forget.

Raquel Wreckhurst '16