Fred Rosenberg, Ph.D.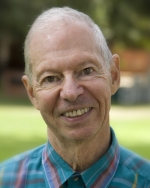 Senior Adjunct Faculty Member
Book this person as a speaker:
Email: frosen@callutheran.edu
Phone: (805) 493-3342
Speeches:
Bottled Water Microbiology
Discusses the types of microorganisms in bottled water and their potential problems in immunocompromised populations.

Emerging and Reemerging Diseases
How and why diseases emerge and reemerge and how our everyday activities expose us to risk.
---
Dr. Rosenberg previously served as a full professor at Northeastern University, Boston. His area of specialization is microbiology.