Lisa Loberg, Ed.D.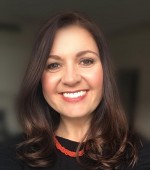 Senior Lecturer and Director of Study Abroad
Book this person as a speaker:
Email: loberg@callutheran.edu
Phone: (805) 493-3750
---
Lisa Loberg is Senior Lecturer in the Department of Languages & Cultures and Director of Study Abroad at California Lutheran University, where she has overseen the creation of a Study Abroad Center and the expansion of international programs and partnerships. She has worked on a number of initiatives to promote campus internationalization, including partnering with the Cal Lutheran Alumni Board to establish a $1 million endowment for study abroad scholarships.

She serves on the advisory board for the American Institute for Foreign Study (AIFS) and the academic council for IAU College in Aix-en-Provence, France. She is a founding member of the Lessons From Abroad non-profit organization, which provides resources and programming throughout the United States for study abroad returnees. Dr. Loberg received her Ed.D. from the University of California, Los Angeles and her Master's in French from Boston College. Her research examines factors of student participation in study abroad and study abroad outcomes.