Sarah Fischbach, Ph.D.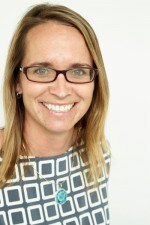 Adjunct Faculty Member
Book this person as a speaker:
Email: sfischbach@callutheran.edu
---
An Assistant professor of marketing, Dr. Sarah Fischbach received her Ph.D. from New Mexico State University, Las Cruces and joined Cal Lu in 2014, after having served as faculty for the Shidler School of Business, University of Hawaii at Manoa on Oahu. Dr. Fischbach is a marketing researcher whose research has focused on ethics, bribery, social media analytics, data automation and pedagogy. An up and coming teacher, she has presented pedagogical techniques at national conferences including Society of Marketing Advances, Marketing Educators Association Conference, and National Conference for Sales Professionals, she has also published articles on the ethics and the use of graphic novels as training tools in the Journal of Business Ethics and Journal of Consumer Research. She has also co-authored several articles on pedagogical techniques in the classroom. Her recent work on the ethics of native advertising and sponsored content has been widely accepted in the academic community.
Her professional experience includes holding positions in professional sales and marketing for small, large, profit, non-profit and government organizations. She is an award winning Fortune 500 sales professional receiving national business development manager and account manager in 2005. Dr. Fischbach is the Vice President of the Marketing Educators Association (MEA) Conference http://www.marketingeducators.org where theories and ideas are communicated across campuses and across borders. She is a long-time member of the American Marketing Association and continues to build community relationships to improve professional and academic success in the classroom.