Sarah Fischbach, Ph.D.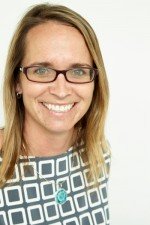 Adjunct Faculty Member
Book this person as a speaker:
Email: sfischbach@callutheran.edu
Speeches:
Native Advertising Ethical or Unethical?
Sponsored content, in-feed ads, and advertorials are innovative ways to promote brands. However, there are limited resources on how to use these advertising techniques. The Native Advertising project and debate helps (a) gain knowledge and experience with current advertising practices and (b) engage in deliberation regarding a promotional ethical issue. Participants reported that the project increased expectations and beliefs about native advertising while decreasing their familiarity with the techniques used by companies.

Brand Personality and Development
Anthropomorphism refers to the individual tendency to perceive inanimate objects as human-like entities (Guthrie, 1993). For example, watches are sold telling the time, 10 after 10 displayed on the face of the watch in order to signal that the watch is smiling back at you. Further, automobiles are thought to resemble a smiling face when looking at the front headlights as the eyes and bummer as the mouth. Epley et al (2007) described this phenomenon as the inference process of attributing external characteristics, motivations, behaviors and underlying states that are typical of humans to objects and non-human agents.

Catphishing for Consumers
Using testimonials in marketing campaigns is common practice in business. Research on use of testimonials has been around for quite some time, incorporating the findings of trust and congruency into many marketing campaigns and online webpages. However the use of Catphishing in testimonial development is a new topic that needs to be addressed, as new forms of native advertisements become part of our everyday lives. Testimonials are defined as a main character telling a story about her personal successful experience and encouraging the audience to follow her example (Braveman 2008). Catphishing is the term used to explain predators that create false online identities or entire social circles used to trick people into emotional and sometimes romantic relationships. Most often, the relationship is developed over a long period of time fostering commitment amongst the individual and its followers. The term catphishing was inspired from a 2010 documentary "Catfish" which portrays of New York City photographer who is contacted by an 8-year-old girl to paint one of his photographs. The plot of the documentary explores the author developing his relationship with the girl and her sister whom he falls in love. His attempt to meet her fails as he discovers a complete family of phony profiles and lives online. If individuals are easily influencing duping each other online, are businesses taking part in this practice? The link between catphishing testimonials brings another level of ethical use of online customer relationship development.
---
An Assistant professor of marketing, Dr. Sarah Fischbach received her Ph.D. from New Mexico State University, Las Cruces and joined Cal Lu in 2014, after having served as faculty for the Shidler School of Business, University of Hawaii at Manoa on Oahu. Dr. Fischbach is a marketing researcher whose research has focused on ethics, bribery, social media analytics, data automation and pedagogy. An up and coming teacher, she has presented pedagogical techniques at national conferences including Society of Marketing Advances, Marketing Educators Association Conference, and National Conference for Sales Professionals, she has also published articles on the ethics and the use of graphic novels as training tools in the Journal of Business Ethics and Journal of Consumer Research. She has also co-authored several articles on pedagogical techniques in the classroom. Her recent work on the ethics of native advertising and sponsored content has been widely accepted in the academic community.
Her professional experience includes holding positions in professional sales and marketing for small, large, profit, non-profit and government organizations. She is an award winning Fortune 500 sales professional receiving national business development manager and account manager in 2005. Dr. Fischbach is the Vice President of the Marketing Educators Association (MEA) Conference http://www.marketingeducators.org where theories and ideas are communicated across campuses and across borders. She is a long-time member of the American Marketing Association and continues to build community relationships to improve professional and academic success in the classroom.