Graduate School of Education
The Graduate School of Education at Cal Lutheran shines brightly as one of Southern California's most respected sources of well-prepared teachers, counselors and administrators — ready to lead and transform education for the challenges of the future.
Our Programs
We offer several expertly-designed graduate degree and credential programs.
Find a program
Our Faculty
You'll learn from expert educators with a proven track record of success in their fields.
Meet our faculty
Community Partners
Our partnerships with regional schools and districts will give you valuable experience.
View Partnerships
Learn by values. Lead by ethics.
---
At the Cal Lutheran Graduate School of Education, you'll turn theory into practice, learn one-on-one with experienced faculty, and collaborate with public, private, and charter schools—from kindergarten through higher education—as well as other community-minded organizations.
News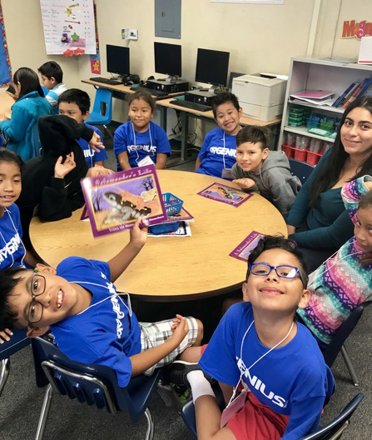 For the second year, California Lutheran University graduate students will earn hands-on teaching experience at the Southeast Ventura County YMCA's free five-week achievement gap program for low- and moderate-income students who are not reading at grade level.
More News
Events