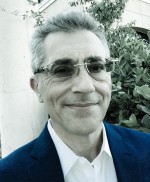 Adrian Tylim, M.S.
Adjunct Faculty Member
Office Hours: available upon request
Education
M.S. Enegy Systems Engineering, University of Arizona
B.S. Applied Physics, California State University, Northridge
Expertise
Corporate Sustainability and Renewable Energy Technologies. Extensive hands-on experience in global project and business development as related to a diversity of renewable energy and sustainability related technologies.
Publications
Piloting Sustainability, Environmental Leader
China's Ban on Trash Equals a US Opportunity, Environmental Leader
If we want to combat climate change, we must re-engineer our landfills, Waste Dive
A Different Way to Look at Waste: Creating a Source for Renewable Products, Renewable Energy World
The Status of Large-Scale Renewable Fuel Production from Waste, Renewable Energy World
The Importance of a PV System Washing Program, Renewable Energy World
The Hydrogen Economy: Turning Potential into Energy, Power Engineering International
Space Station Solar Dynamic Module Modeling and Simulation, ASME International Solar Energy Conference
Structural Configuration Option for the International Space Station Freedom Solar Dynamic Radiator, IAF International Conference on Space Power
Flywheel Energy Storage Systems: Is it a viable option for WECS, yet? 1987 American Wind Energy Association Annual Conference