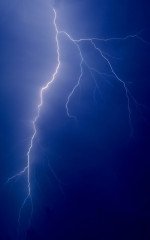 Brian J. Stethem, M.F.A.
Assistant Professor
Brian, a professor of art and photography at California Lutheran University, has been a fine art photographer for more than 25 years.
He started dabbling in photography with a Brownie Hawkeye camera at the age of 12 and was hooked by the power of photography by the time he was in high school. After studying photography at Brooks Institute in Santa Barbara, he completed his bachelor's degree in English at Cal Lutheran and eventually received a master of fine arts at the California Institute of the Arts. His interest in travel photography was piqued during his Peace Corps years in Costa Rica. He has traveled through Asia, the Pacific Islands, Central America and Europe.
In addition to his fine art photography and teaching careers, he has worked in commercial photography, providing portraits for advertising and several publications.
Master of Fine Arts, Photography, California Institute of the Arts Bachelor of Arts, English, California Lutheran University
Traditional fine art black and white fine printing. Location and studio portraiture. Special event photography. Travel photography. Photoshop techniques.