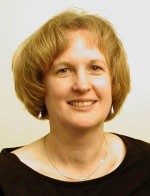 Marilyn Gesch, Ph.D.
Adjunct Faculty Member
Marilyn Gesch, Ph.D., holds a doctorate in Sociology from UCSB and was a Research Fellow at UCLA in the HIV/AIDS Training Program. In her work as a research consultant she has conducted studies on clients' health behaviors for the Ventura County Department of Public Health.