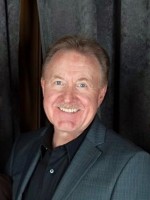 Peter M Gordon, MBA
Director of New Initiatives – Music Industry
Originally from Australia, Peter began studying flute at the age of eight and was soon active in regional youth orchestras in both Perth and Sydney. He discovered the world of improvisation in the late '60s when both Jethro Tull and Traffic burst onto the scene and, in pursuit of an intensive jazz education, he eventually decided to attend Berklee College of Music in Boston.

He also studied saxophone at Berklee under renowned woodwind maestro Joe Viola and built his jazz skills under such teachers as John LaPorta, Hal Crook and Herb Pomeroy. After graduating with a Performance degree, he joined Berklee's woodwind department and was on the faculty from 1978-1984, teaching private lessons, ear training, ensembles and arranging.

After moving to L.A. in 1985, his freelance performance career began with 3 years touring as part of the Tom Jones horn section and has subsequently included 3 CDs as a solo artist, as well as hundreds of live performances. He continues to be active in the recording world with studio sessions for film, TV and video game scores.

In 1994, he entered the music business world when he was named Director of Berklee College of Music's new Los Angeles office. For the next 24 years, he was Berklee's senior west coast representative in a liaison role that connected the music industry to an alumni community that has become one of the most successful networks in LA's thriving music scene. Peter's role included building strategic relationships for the college within the music and entertainment industry, all geared towards creating internship opportunities for undergrads and career opportunities for the alumni.

On June 1st, 2018, Peter joined Cal Lutheran's Music Department as "Director of New Initiatives – Music Industry", a role that will help design and implement a new forward-looking program focusing on real-world career preparation for young musicians at CLU, and also creating new opportunities to engage music industry leaders on campus.

Peter's education includes an undergraduate degree in Economics from Macquarie University in Sydney, an undergraduate music degree from Berklee College of Music, majoring in Performance, and an MBA from Pepperdine University. He currently serves as Program Committee Chair for the Mr. Holland's Opus Foundation, is a member of the Society of Composers & Lyricists, BMI, and the Musicians Union.