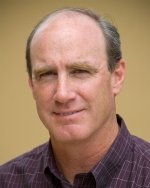 Bob Rumer, M.S.
Adjunct Faculty Member
Since 2006, Bob has taught a variety of classes in physics, electronics, and bioengineering with the goal of sparking student interest in STEM careers (Science, Technology, Engineering, and Mathematics). He also teaches Introduction to Engineering to Upward Bound and Math/Science Upward Bound students as well as Engineering Innovation to local high school students as an Adjunct Faculty member at the Johns Hopkins Univeristy.

Bob comes to CLU after 25 years in design, management, and marketing of medical instruments, computers, storage systems, and semiconductors at Beckman Instruments, Philips Ultrasound, Tandon, and Vitesse Semiconductor. He holds patents in the area of cache design for high speed computing and synchronizing of plesiochronous networks in Fibre Channel systems. He is the Chairperson of the Institute of Electrical and Electronic Engineers (IEEE), Engineering in Medicine and Biology (EMBS), Buenaventura Chapter and the PreCollege Outreach Director for the IEEE Buenaventura Section.

Bob has a passion for K-12 education and helps promote STEM at local schools through robotics, classroom visits, college fairs, and teacher training. Bob is involved with providing professional development for teachers implementing the Next Generation Science Standards which will use the engineering design process to help teach science. He is a member of the Engineering Academy's Advisory Board at the new high school opening in the Fall of 2015 in Camarillo, Rancho Campana. Bob served as the Interim President of La Reina High School in 2013/14 where his three daughters graduated and he was previously Chairman of the Board of Trustees.

Bachelor of Science, Bioengineering, Johns Hopkins University, 1980

Masters of Science, Electrical Engineering, University of California, Berkeley, 1981

Masters of Education in Curriculum and Instruction, American College of Education 2016

Engineering, Digital Systems, Design, and Electronics, K-12 Engineering, STEM Education, Next Generation Science Standards, 3D design, 3D printing.