The School of Management at Cal Lutheran is dedicated to producing graduates who are well prepared to succeed in their personal and professional lives — who lead, think, communicate, and follow through with sustained excellence.
Our Programs
Choose a degree from a variety of professional fields with multiple campuses and online study options.
view our programs
Our Faculty
Our faculty will help you develop a high-demand skill set that will advance your career.
meet our faculty
Our Community
This is a place where students, alumni, faculty, and business leaders convene to explore ideas and shape the future.
learn more
Executive Talent
Management Forum
This is our fourth installment of a series of events dedicated to managing talent in modern organizations. Vlad Vaiman, Associate Dean and Professor in the School of Management, is one of the world's leading scholars in the area of talent management and has published five very successful books on managing talent in organizations. Professor Vaiman will be the academic keynote speaker, and Deanna Ball, head of global organization effectiveness at Medtronic is our industry keynote speaker. This year's event will center on Talent Management: For many or a select few?
Undergraduate Students
Alumni Around the World
Faculty and Instructors
Advisory Council & Board Members
Academic & Research Centers
View the School of Management "Snapshot" report for more facts and figures.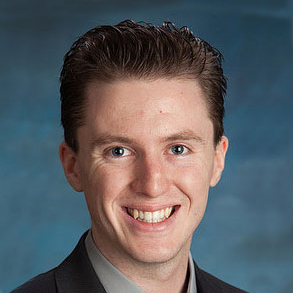 Going into the interview process, I was already well-versed in EVIEWS, the newest software IHS was using. Some older software is really no longer being used in the field. Training with the most up-to-date technology gives you a huge advantage over other degree programs.
David Reeves
US Regional Economic Forecasting, IHS Inc.