Events for Mar. 9, 2014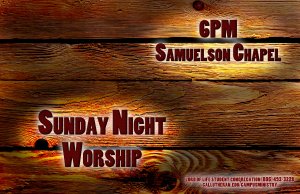 6:00 pm – 7:00 pm at Samuelson Chapel
Join us Sunday Nights for a worship service and sermon in Samuelson Chapel lead by our very own students.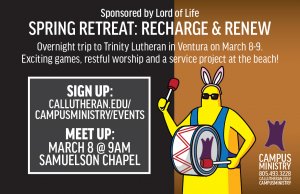 Trinity Lutheran (Meet at Samuelson Chapel)
This retreat is all about Renewal and Recharging: a genuine and meaningful time for food, friends, service, and God!