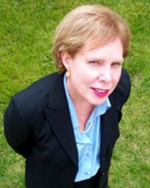 Kelly E. O'Donnell, JCD
Adjunct Faculty Member
Kelly O'Donnell has been practicing canon law for the past thirty years. Up intil February 2016, she held the position of Judge for the Fresno Diocesan Tribunal. She also participates as a Court Expert for ecclesiastical matters in civil courts.

Her teaching experience began in 1983. She has been a lecturer at California State University, Bakersfield; The Diocesan Institute in San Diego; adjunct professor at Bakersfield College.

BA Spanish, San Diego State University

MA International Affairs, California State University, Sacramento

JCL Licentiate in canon law (magna cum laude), Pontifical University Antonianum, Rome

JCD Doctorate in canon law (magna cum laude) Pontifical University Antonianum, Rome

Additional studies abroad:

Semester at Sea, (Peru, Chile, Argentina, Brazil, Dakar, Senegal, Egypt, Turkey, Greece, Spain, Italy)

University of Madrid, Compultense, Facultad de Filosofia y Letras, 2 years.

Frequent guest lecturer on juridical and moral issues related to ecclesiastical and civil concerns.

Years of experience in the international arena providing a global dimension in the classroom.

A Tale of Two Tribunals: Management Then and Now, CLSA Proceedings, 77, 2015. Co-authored with Rev. Anthony Bawyn, JCD. Publication pending.

Business Law: Text and Cases-Legal, Ethical, Global and Corporate Environment, 2014, 13th edition. Mentioned as a contributor.