Computer Science
Offered as a major (B.S.) and a minor
Be at the leading edge.
Technology is always evolving, but a degree in computer science will empower you with the knowledge and skills you need to stay on top of today's tech world.
Do more than write code
While being a programmer and writing code is an integral part of the computer science major, it's far from the only thing you'll study. Your classes will also cover key areas of the computing field, including:
Databases
e-Commerce
Software engineering
Web design
Client/server model
Distributed processing
Networks
Algorithms
User interface design
Solve complex problems
You'll use object-oriented programming to break down complicated processes into their individual parts, ultimately transforming those parts into working code. You'll find that learning this approach will also make you more adept at general problem solving.
Peel back the layers
You'll examine computer system architecture at every level: hardware, operating system, software, and network. By understanding how these layered components function and interact, you'll be better prepared to tackle projects of any scope.
Design software like a professional
Beyond the skills you'll develop as an individual programmer, you'll also learn how to collaborate effectively by working on group projects. When creating as part of a team, you'll employ the same development lifecycle used in most professional environments.
Become a versatile programmer
Modern industries often use a mix of technology solutions, and you'll need cross-platform experience in order to be successful. Our experimental networking lab will allow you to develop on different operating systems, giving you the necessary exposure to become a more resourceful programmer.
Save time and money earning your master's degree
Add further value to your degree by choosing the 4+1 Option, which gives you a head start on earning a Master of Science in Information Technology — considered "The Best Master's Degree" by Forbes Magazine.
With 4+1, you'll be able to take graduate-level courses as part of your undergrad curriculum. After graduation, you'll only need one additional year to complete your master's at Cal Lutheran — saving you both time and money.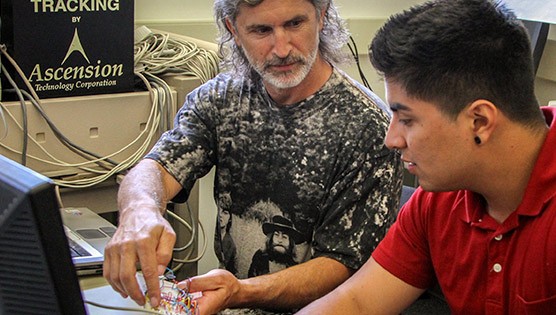 With my algorithm and software development work, I'm able to bring real-life experience in a very exciting technical field to the classroom. This engages and motivates my students, letting them know that if they work hard, there are fun and lucrative careers waiting them upon graduation.

Craig Reinhart
Associate Professor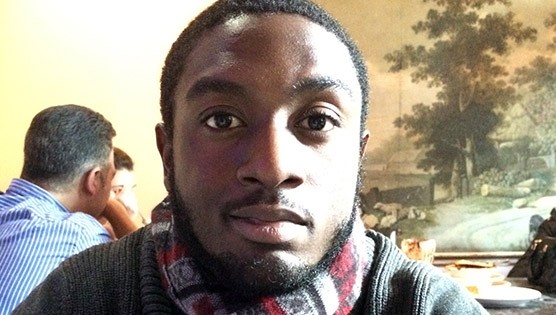 My research focuses on a piece of software called HyperTxt, an HTML pre-processor. HTML is the language all websites are written in, and since its creation in 1989, it has seen little change in contrast to the way that the web has evolved. HyperTxt hopes to change this by making HTML more powerful and adding on features that other web tools offer.

Romello Goodman '16
Computer science majors are in demand. Our graduates enjoy a high rate of placement in both jobs and graduate schools. Due to the increasingly digital nature of our economy, you'll find that your skills are needed in a wide variety of industries, giving you ample career choices.
Our alumni study at:
California State University Northridge
University of California Santa Barbara
Florida Polytechnic University
University of Southern California
Saint Louis University
They work for:
IBM
Amgen
Bank of America
Daily News
Guitar Center
MGM
Northrop Grumman
OmniUpdate
Xerox
Career paths:
Software Developer
Enterprise Manager
College Webmaster
Database Specialist
Technical Writer
Systems Engineer
Programmer Analyst
Webmaster