Criminal Justice
Offered as a major (B.S.)
A criminal justice major lays a foundation for understanding contemporary criminal justice theory and practice.
You will develop the knowledge, values, and ethical consciousness that are essential to careers in public law enforcement and corrections agencies, or pursuing graduate study in law, judicial administration, and other professions.
An inter-disciplined approach
You will gain foundational knowledge through courses in sociology, political science, psychology, management, public administration, criminology, and law. Overall, your studies will emphasize criminal and constitutional law, crime and criminal behavior, and criminal justice systems.
Learn crucial skills
Critical thinking and communications skills are crucial to a criminal justice major. By combining them with field-specific knowledge, you will be able to analyze and evaluate contemporary criminal justice issues and practices. Additionally, you will apply ethical principles to criminal justice problem solving.
Put your skills into practice
You are required to complete an internship in a criminal justice or related agency. (This is normally done in your junior or senior year.) This hands-on experience—combined with your courses' service learning, research projects, and field trips to justice agencies—allows you to bridge theory with practice.
Pursue your individual interests
You will be able to take courses that allow you to follow you career interests. Some of the topics covered include:
Criminal law and due process
Law enforcement issues
Judicial process
Criminal sentencing
Corrections and offender reform
Terrorism
Forensic investigation
White collar crime
Violence and victimization
Family violence
Criminal psychology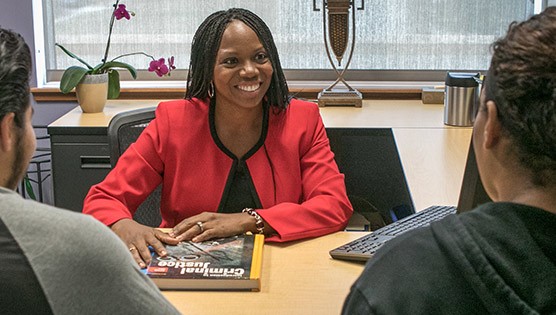 Teaching and mentoring experiential learning through research, instruction, and service has provided unique opportunities and invaluable academic growth for myself and my students. Our passions are deepened and our horizons are expanded.

Schannae Lucas
Associate Professor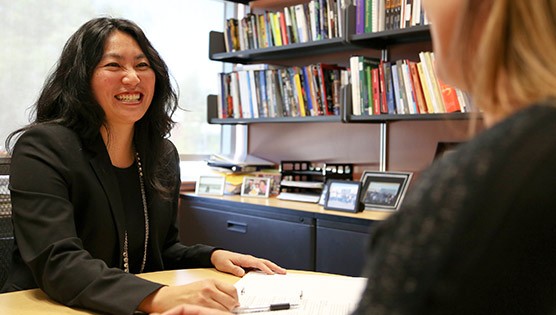 I think every person can experience life-changing transformation through service. So I engage my students in meaningful learning and service opportunities to help them discover and live out their purpose.

Helen Lim
Associate Professor
Most students who complete the degree are employed in a criminal justice agency such as law enforcement or probation. Many find employment in private organizations such as insurance companies.
More than 80% of our graduates secure employment in the field immediately upon graduation. With greater local and national attention focused on law enforcement and national security, criminal justice students with bachelor's degrees are in demand.
Our alumni study at:
California Western School of Law
George Mason University
Indiana University
Kapella University
Pepperdine Law School
San Diego State University
University of Denver
University of Nevada, Reno
They work for:
FBI Cyber Division
Los Angeles Police Department
Department of Public Safety
Oxnard Police Department
San Diego Police Department
Santa Barbara Sheriff's Department
United States Customs
Ventura County Probation Agency
Career paths:
Correctional Counselor
Crime Analyst
Criminal Investigator
Customs Inspector
Highway Patrol Officer
Legal Assistant
Park Ranger
Parole and Probation Officer