The Master of Public Policy and Administration (MPPA) at Cal Lutheran is a comprehensive, multidisciplinary approach to public affairs education. This is a unique hybrid program designed to illuminate both sides of the work needed to create and manage public policy.
Learn More
Let us know you're interested and we'll reach out to answer your questions. You'll also receive more information about financial aid options.
Featured Course
MPPA 582-05
Sacramento Policy Institute: State Politics and Govt. (Spring Term)
This course, centered around a four-day State Capital seminar in Sacramento, provides a multi-perspective examination of policy development processes and pressures by way of first hand observation and interaction with the institutions and influences at work to develop state policy.
Access to Public Leaders
You'll meet, interact and collaborate with influential California political figures, including:
State Senator Fran Pavley
State Assembly Member Jeff Gorell

State Assembly Member

Jacqui Irwin
Former State Senator Tony Strickland
And many others!
Faculty with Experience
The MPPA program is an interactive academic experience in classes that average fewer than 15 students.
You will receive instruction and mentoring from faculty members with real-world expertise and accomplishments in the fields of labor relations, law, public policy, criminal justice, ethics, budgeting and finance, immigration policy, human resource management, health care, and more.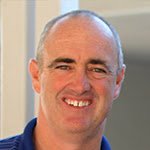 Cal Lutheran's presence in the Conejo Valley, western Los Angeles County, and Ventura County afforded me the opportunity to drill down on many local topics that I was currently working on, or affecting neighboring agencies. In addition, much like in my undergrad days the university's small classes, and caring, hands-on professors are easily accessible and willing to meet one-on-one.
Kerry Kallman 2012
City Manager, Hidden Hills