Master of Public Policy and Administration
Shaping policy. Transforming lives.
The need for skilled leaders in public policy and administration has never been greater. Our ACBSP-accredited masters in public policy is a unique hybrid of MPA and MPP programs designed to develop the skill required to create and manage public policy.
You'll combine a big-picture understanding of the issues we face with techniques to create solutions and manage their implementation.
Request Information
Let us know you're interested and we'll reach out to answer your questions. You'll also receive more information about the program and your financial aid options.
Loading...
School of Management Open House
Wednesday, February 8, 2023 from 6:00 - 7:30 pm
We're hosting an Open House reception to give you an opportunity to learn more about what Cal Lutheran's School of Management has to offer. You'll meet faculty and staff, current students, and alumni who can tell you first-hand about the value of our programs.We offer graduate education degrees that will prepare you to lead and transform education for the challenges of the future. Whatever your program of interest we'd love to meet!
MPPA Blog: The Public Sphere
Access to Public Leaders
You'll meet, interact and collaborate with influential California political figures, including:
State Senator Fran Pavley
State Assembly Member Jeff Gorell

State Assembly Member

Jacqui Irwin
Former State Senator Tony Strickland
And many others!
Faculty with Experience
The MPPA program is an interactive academic experience in classes that average fewer than 15 students.
You'll receive instruction and mentoring from faculty members with real-world expertise and accomplishments in the fields of labor relations, law, public policy, criminal justice, ethics, budgeting and finance, immigration policy, human resource management, health care, and more.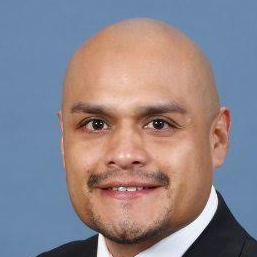 The MPPA program laid the groundwork for my career in administration and understanding policy as it pertains to my field of work. When working in the arena of management along with other partners-stakeholders, my background in public policy and administration has allowed for me to view discussions in both qualitative and quantitative points of view leading to inquiry for better discussions and honing the skill. Including collaborating with other agencies to support our goals.
Raul Zapata '08
Program Director, Kids & Families Together