M.S. in Counseling for K-12 Schools
This degree prepares compassionate professionals to provide counseling and support services for K-12 grade level students.
You'll also have the option to add the Child Welfare and Attendance specialization that offers additional training in working with those students most at-risk for school failure. After completion, you will be eligible for the Clear Pupil Personnel Services Credential offered by the California Commission on Teacher Credentialing.
Want to learn more?
Let us know you're interested and we'll reach out to answer your questions. You'll also receive more information about the program and your financial aid options.
Loading...
Where Our Alumni Work
California Community Colleges
Central Valley Unified School District
Conejo Valley Unified School District
Fillmore Unified School District
Hueneme Unified School District
Lancaster Unified School District
Los Angeles Unified School District
Moorpark Unified School District
Oxnard School District
Oxnard Union High School District
Santa Barbara Unified School District
Santa Paula Unified School District
Simi Valley Unified School District
Ventura Unified School District
Child Welfare and Attendance Specialization
Current students and alumni of the Pupil Personnel Services program may obtain this optional specialization.
This course emphasizes school, home, and community factors contributing to school attendance, related laws, and intervention programs designed to enhance attendance and school safety.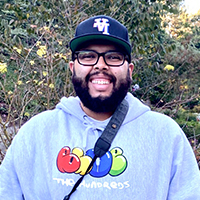 I was inspired to pursue a graduate degree in educational counseling by reflecting on the need for students to have an individual who wants to see them do great things and help them reach their goals. Cal Lutheran's M.S. in Counseling for K-12 schools program seemed like the best fit for me when I noticed their mission to cultural proficiency and inclusiveness. The program has allowed me the opportunity to grow in a comfortable setting and become the best version of myself.
Alejandro Rodriguez