Bachelor of Science
Organizational Leadership
The Organizational Leadership major is a dynamic interdisciplinary bachelor's degree that creates effective and proactive leaders by developing interpersonal, communication, organizational, and critical thinking skills.
Locations
Thousand Oaks
Oxnard
Courses
Evening courses
Once per week
Get Started Today
Want to learn more and find out how your past college work will transfer?
Complete this form and an admission counselor will connect with you.
About the Program
Accelerated Format
Classes are scheduled year-round. Four, 11-week terms enable you to accelerate the progress toward your degree without compromising traditional Cal Lutheran standards of excellence.
Most classes meet one night a week, Monday – Thursday
Classes are from 6 – 9:30pm
Four 11-week terms year-round
Campus locations in

Thousand Oaks and Oxnard
Personal Attention
Academic counselors, faculty and staff are here throughout the program to answer your questions and help solve problems along the way.
Academic counselors offer proactive, individual attention
Average class size of 10
Faculty

with real world experience
Staff and Faculty

dedicated to student success
Transfer Course Work
You may have already started down the path toward your bachelor's. We'll help you figure out which courses you can apply to your degree.
Transfer up to 70 credits

from community college

Transfer up to 40 military credits

Upper and lower division credits from a four-year college are also accepted
With a bachelor's degree in Organizational Leadership from Cal Lutheran, you will acquire or enhance your skills in:
Becoming an effective and productive team leader through influence and power
Leveraging technology to improve organizational communication and performance
Successfully engaging subordinates within culturally diverse environments
Leveraging personal strengths to maximize influence
Implementing values-based, ethical decision-making practices to support the organization and its stakeholders
Major Requirements
Required credits: 44 credits minimum; 40 upper division credits. 2.0 minimum GPA.

Required Courses
BUS 367 (4) Behavior in Organizations
BUS 368 (4) Human Resource Management
BUS 446 (4) Theories and Practice of Leadership
BUS 448 (4) Organization Development
BUS 449 (4) Managerial Leadership
BUS 460 (4) Leadership Development (Capstone)
ECON 311 (4) Statistical Methods
PSYC 200 (4) General Psychology
PSYC 401 (4) Social Psychology
Communications
One of the following:
BUS 301 (4) Communication for Managers
COMM 306 (4) Business and Professional Communication
Ethics
One of the following:
PHIL 370 (4) Business Ethics
RLTH 350 (4) Contemporary Christian Ethics
What Our Students Say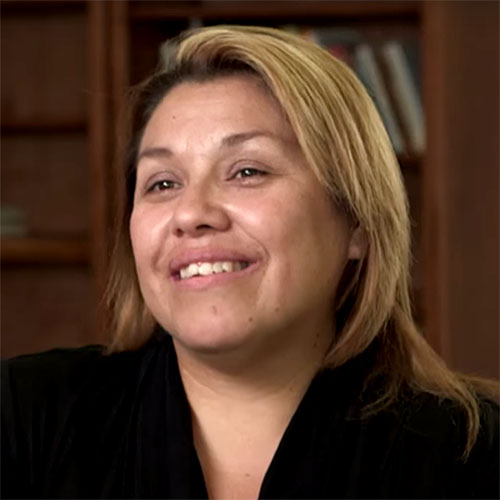 I'll be the first in my household to actually get a college degree. It's just a great accomplishment—it's hard to describe in words—just to know that you finished what you started.
Irma Magana