Accounting
Offered as a major (B.S.)
An accounting major offers excellent preparation for a career as a Certified Public Accountant (CPA), a Certified Management Accountant (CMA), or for an accounting career in private, nonprofit, or governmental organizations.
Your courses will focus on financial accounting, managerial/cost accounting, tax audit, banking, capital markets, and quantitative analysis.
Cal Lutheran's program in accounting prepares students not only for a career as a Certified Public Accountant (CPA), but also for employment in private industry, nonprofit organizations, higher education, and government agencies. The curriculum provides a careful balance of practice and theory, and consists of a solid liberal arts core, a carefully selected set of business-related classes, and intensive work in various aspects of accounting. Accordingly, students are also well-prepared for graduate studies and have been successful in passing the CPA exam.
Accountants perform an essential and highly-valued service for business and industry. Moreover, they perform a myriad of tasks in a variety of settings. They may compile detailed records of business transactions, prepare financial statements, perform audits, prepare tax returns, and assist in tax planning and managerial decision-making. They may also analyze financial information and provide small-business consulting services. Since the accountant of today must be a "jack-of-all-trades" who can fit comfortably into any business setting, Cal Lutheran's accounting majors receive extensive preparation in both general business and the liberal arts.
Many of Cal Lutheran's accounting majors have been successful in securing internships with local businesses and accounting firms, and many are offered full-time positions upon graduation. These opportunities enable Cal Lutheran's accounting students to gain hands-on experience as they begin to narrow their focus to a particular career path. In recent years, students have been employed by Ernst & Young, KPMG, Deloitte, PricewaterhouseCoopers, CBIZ, Sony Pictures, NASA, Walt Disney Company, and many others. According to many studies, employment opportunities for accountants are expected to continue to grow at a faster pace than most other professions.
The Accounting Association, a student-run organization at Cal Lutheran (with faculty advisers), has been in place since 1984. This student club arranges for guest speakers, social events, and fundraisers. Many Cal Lutheran students get their first "taste" of the accounting world, and form key friendships, by attending Accounting Association functions.
With the demand for talented accountants at record levels, our accounting majors have entered careers as accountants, budget officers, controllers, consultants, financial analysts and planners, and tax attorneys. They have been successful in passing the CPA examinations and in accepting positions with the largest firms.
Our alumni study at:
University of Washington
Pepperdine University
Golden Gate University
Boston University
University of Southern California
University of Denver
They work for:
Bank of America
Ernst & Young LLP
Fujitsu Limited

Holthouse Carlin & Van Trigt (HCVT)

Internal Revenue Service
Miller, Kaplan, Arase & Co. LLP
PlanMember Financial Corporation
Pricewaterhouse Coopers
Sony Pictures Entertainment
The Walt Disney Company
Career paths:
Accountant
Associate
Auditor
Financial Analyst
Management Consultant
Operations Specialist-Trading
Revenue Agent, IRS
Tax Consultant
Tax Preparer/Bookkeeper
Tax Staff Accountant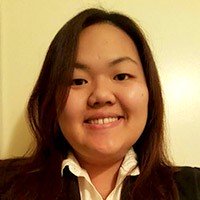 Throughout my college career, I gained insightful experience through numerous internships with an array of employers. When it came time for me to establish my career, I knew what kind of employer I wanted and used the same determination to pursue them. Hard work and connections to Cal Lutheran alumni granted me the one thing I wanted to achieve by the time I graduated: a job with an employer I thoroughly enjoyed doing what I absolutely loved.
Jolly Moua '15
Staff Accountant
Farber Hass Hurley LLP in Camarillo, CA