M.S. in Counseling for Higher Education
In today's rapidly changing world, there is a greater need for student affairs and student services counselors in college/university settings who are knowledgeable, ethical, principled, and compassionate.
We believe that competent counselors working in colleges/universities need to meet the needs of an ever-changing diverse student body and be comfortable discussing issues of race, gender, sexuality, and other types of identity. Our program uses the cultural proficiency model to help students take an inside-out approach to understanding who they are and how their identities inform the ways they work with others across differences.
Want to learn more?
Let us know you're interested and we'll reach out to answer your questions. You'll also receive more information about the program and your financial aid options.
Loading...
Graduate School of Education Open House
Tuesday, May 24, 2022 from 6:00 - 8:00 pm
We're hosting an Open House reception to give you an opportunity to learn more about what Cal Lutheran's Graduate School of Education has to offer. You'll meet faculty and staff, current students, and alumni who can tell you first-hand about the value of our programs.We offer graduate education degrees that will prepare you to lead and transform education for the challenges of the future. Whatever your program of interest we'd love to meet!
Where Our Alumni Work
View a list of colleges and universities where alumni of this program have gone on to do great work:
Career Path Options
Want to know where this program can take you? View a list of possible career paths: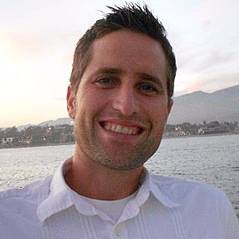 Cal Lutheran's program has a heavy emphasis on the interpersonal side of student interaction and I especially appreciated the skills and education I gained in counseling theory and practice.
Trevor Hess