Ideal for people who want grounding in core business skills while they also develop an area of expertise, our ACBSP-accredited MBA program features a rigorous curriculum that can be customized with an emphasis area.
Students come from around the world to pursue an MBA in our outstanding Southern California location. After completing our degree program in 1-2 years, graduates engage in professional areas of global business while pursuing their passion.
Want to learn more?
Let us know you're interested and we'll reach out to answer your questions. You'll also receive more information about the program and your financial aid options.
Loading...
Customize Your Degree
You can work toward a general MBA or choose to earn an MBA with an emphasis in one of these areas: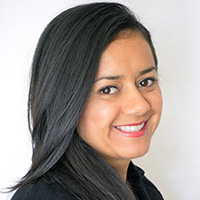 People have flexibility with the MBA program. At one point, I needed to finish sooner, and I found it easy to do it at the pace I wanted without pressure.
Diana Rumberger