Ideal for people who want grounding in core business skills while they also pursue an area of expertise, our ACBSP-accredited MBA program features a rigorous curriculum that can be customized with an emphasis area.
Quick Facts
Program Units
45 (15 courses)

Average Duration
12-24 months

Fully online, on-campus, or mix
Full-time or part-time course load

Four 11-week terms for on-campus
Five 8-week terms for online
Evenings and weekends

Online
Thousand Oaks
Oxnard
Westlake Village

Program Costs

$875 per credit

$39,375 base cost

Veteran's Benefits
Want to learn more?
Let us know you're interested and we'll reach out to answer your questions. You'll also receive more information about the program and your financial aid options.
Loading...
Emphasis Areas
You can work toward a general MBA or you can choose to earn an MBA with an emphasis in one of these areas: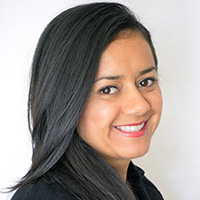 The classes and professors were great. Strategic Decision Making was a game-changer — you see how that is applied to a day-to-day work environment. It was heavy in math and statistics, but you know what you're doing is something you can actually use.
Diana Rumberger '21