Global Hospitality and Tourism Management
Offered as a major (B.S.)
Hospitality and tourism is all about providing friendly, efficient and attentive customer service while demonstrating excellent communication skills, patience, and a friendly nature.
If these essential factors appeal to you, you may want to pursue a degree in Global Hospitality and Tourism Management. Professionals in this field are adept at creating unique experiences and environments in which memories are formed and shared.
Start Your Journey
In this major, you'll be prepared for a career in any public sector that involves hospitality, including but not limited to hotel administration, tourism, food service management and customer service.
Developed in partnership with a team of industry professionals, the curriculum combines the value of a liberal arts foundation, the rigor of academic preparation, and the practical aspects of internships for hands-on, industry-specific course content.
You'll develop skill in critical areas of operations, finance, facilities, human resources, ethics, marketing, and gain a deep understanding of the global aspects of hospitality and tourism.
As a well-rounded Global Hospitality and Tourism Management major, you'll be expected to speak at least one additional language, understand global issues, and be well-versed across the disciplines to relate well to individuals and guests from all walks of life.
Your last year in the program will focus on advanced hospitality management topics. These include Quality Systems (ensuring health and safety, as well as consistent quality of delivery), Business Strategy, and an Executive Roundtable, offering students the opportunity to meet with local, regional, and global executives in the industry.
You'll also be prepared to pursue these certifications:
Your Courses
These are just some of the courses available to you in this major:
Introduction to Hospitality and Tourism Studies
Information Systems and Technology in Hospitality and Tourism
Hospitality Leadership and Organizational Behavior
Business and Hospitality Law
Service, Customer Service, and Guest Management
Global Issues in Hospitality Management
Hospitality Business Strategy
Entrepreneurship in Hospitality
Programs
Offered as a major (B.S.)
Popular Minor Pairings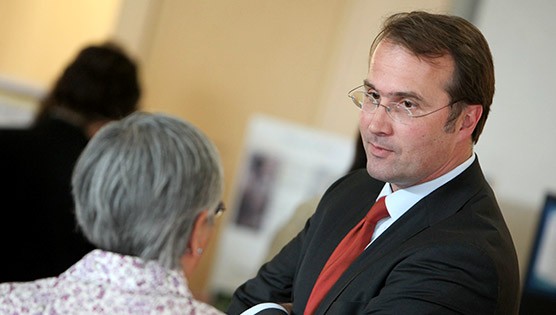 Hospitality and Tourism are expanding industries with ever growing career opportunities. Versatile graduates from profound hospitality programs such as ours are highly sought after in all segments of these industries—from lodging and restaurants to cruises or even senior living.

Gerhard Apfelthaler, Ph.D.
Dean of the School of Management and Professor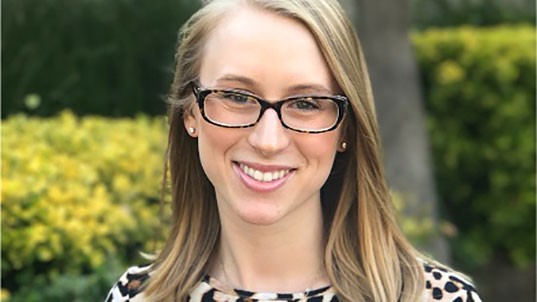 Throughout my four years at Cal Lutheran I gained the experience and confidence I needed to excel at my career in Hospitality Management. With classes that were personalized to my needs and interests, to professors who cared about my personal and professional growth, Cal Lutheran presented me with the tools and connections I needed to be successful.

Amber Trujillo '16
Assistant Housekeeping Manager,
Four Seasons Hotels and Resorts
Explore Your Destination Options
Because of our internship programs, contacts in the professional world, and the excellent support of Cal Lutheran Career Services, graduates will have opportunities for rewarding careers in a variety of fields.
Employers:
AMA Waterways
Caruso Affiliated
Command Performance Catering
Crystal Cruises
Fox Hotels Partners
FROSCH Classic Cruise & Travel
Greater Conejo Valley Chamber of Commerce
Hogan Family Foundation
Holland America Corporation
Marriott
Pleasant Travel
Princess Cruises
The Urbane Cafe
The Walt Disney Company
Town and Country Travel
Ventura County Lodging Association
Westlake Village Inn
Career paths:
Hotel/Resort/Vacation Ownership Management
Convention Sales
Event Coordination
Destination Marketing
Wedding Planning
Restaurant Management
Food and Beverage Service Management
Food and Beverage Cost Accountant
Nightclub Management
Golf Course Management
Sr. Living Facility Management
of Cal Lutheran graduates find a job or enroll in graduate school within nine months
More Career Outcomes