Hospitality and Tourism Management
Bachelor of Science
Live and learn hospitality in the heart of California's tourism industry.
Earn a degree outside of the classroom—the Hospitality and Tourism Management major combines a business curriculum with real world experiences.
Start your journey
In this major, you'll be prepared for a career in any public sector that involves hospitality, including hotel administration, tourism, food service management and customer service. Developed in partnership with leading industry professionals, you'll complete a core managerial program to develop a range of skills in operations, finance, facilities, human resources, ethics, and marketing.
Your last year in the program will focus on advanced hospitality management topics. These include Quality Systems (ensuring health, safety, and consistent quality of delivery), Business Strategy, and an Executive Roundtable, offering students the opportunity to network with local, regional, and global executives in the industry. Click here to view a sample 4-year major plan.
Get hands-on experience
You'll gain practical knowledge through active learning, interaction with industry, and applied projects. You will also complete one or more internships, working at organizations in the hospitality industry ranging from restaurant chains to international hotel properties.
Some companies you may work with include The Cheesecake Factory, Crystal Cruises, Disney, Four Seasons, and Hilton. This combination gives you the opportunity to sharpen your skills in and potentially even secure a job before you graduate!
Advisory Council
The Advisory Council is a group of hospitality professionals who serve as advisors to the Hospitality and Tourism Management program and faculty. Focusing on program improvements, developing experiential learning opportunities, and promoting close cooperation among the community, they support the program on a wide range of activities involving students, faculty and alumni.
Programs
Offered as a major (BS)
Popular Minor Pairings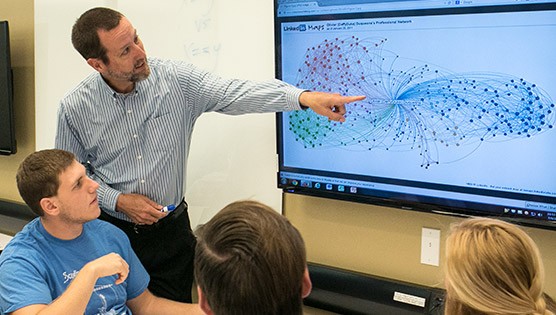 Cal Lutheran's Global Hospitality and Tourism Management major will provide students a broad understanding of business along with a deep dive into the specifics of hospitality, including service, etiquette, hotels, restaurants, cruise lines, and tourism. The program will include hands-on time with various the technologies used in the hospitality industry, making students immediately attractive as potential employees.
Paul D. Witman, Ph.D.
Professor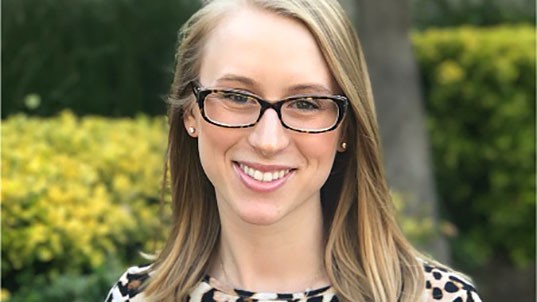 Throughout my four years at Cal Lutheran I gained the experience and confidence I needed to excel at my career in Hospitality Management. With classes that were personalized to my needs and interests, to professors who cared about my personal and professional growth, Cal Lutheran presented me with the tools and connections I needed to be successful.

Amber Trujillo '16
Guest Experience Manager,
Four Seasons Hotels and Resorts
Graduates will have opportunities for rewarding careers in the very robust hospitality and tourism industry.
Employers:
AmaWaterways
Caruso Affiliated
Command Performance Catering
Crystal Cruises
Four Seasons Hotels and Resorts
Fox Hotels Partners
Marriott
Pleasant Travel
Princess Cruises
The Walt Disney Company
Town and Country Travel
Visit Conejo Valley
Westlake Village Inn
Career paths:
Convention Sales
Destination Marketing
Event Coordination
Food and Beverage Cost Accountant
Food and Beverage Service Management
Golf Course Management
Hotel/Resort/Vacation Ownership Management
Nightclub Management
Real Estate Property Management
Restaurant Management
Senior Living Facility Management
Wedding Planning
of Cal Lutheran graduates find a job or enroll in graduate school within nine months
More Career Outcomes