Chemistry is the science that connects all others.
It's an expression of physics and the driving engine of biology. By exploring the chemical nature of our world, you'll become a better scientist.
What you'll study
You'll learn the fundamentals of chemistry before taking further coursework from two areas of of your choice within the department that complement your major.  Your classes will feature extensive hands-on laboratory experience.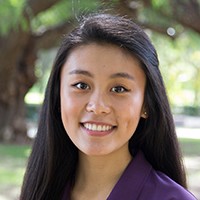 Having a minor in chemistry gave me the opportunity to enhance my field of study in science. Not only does it allow me to dig deeper into another subject of interest, it also supports my major and helps me understand biology in a different perspective. I can connect the two and see science in a whole new light.
Christina Sharkey '17
---
Popular Major Pairings