Computer Information Systems
Minor
Computer networks are vital to every industry.
Learning to harness the incredible potential of computer networks will help you make smart technology choices in important business decisions.
What you'll study
You'll take a mix of computer science and business classes designed to acclimate you to the always-evolving nature of information systems and how they are used in different organizations. This includes courses in programming, databases, and networks. You'll also learn about the human side of business technology needs, making sure your proposed solutions always solve the real problems of real people.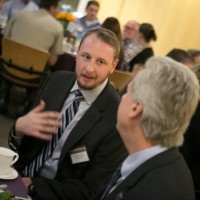 Take every risk and chance you can and do everything with confidence. And use Career Services as much as possible, my resume and salary are all results of their expertise and hard work.
Matthew Maxcy '18
Associate Information Systems, Amgen
---