Study the law and how it works.
Whether you're preparing for law school or just looking to have some legal background, this minor will allow you to better understand our legal system and its complex processes.
What you'll study
You'll begin with an introduction to law and the legal process. This will give you a broad and critical understanding of their foundations. Next, you'll choose from specialized courses that cover different types of law, such as business, constitutional, criminal, and international.
If your goal is to attend law school, we recommend taking additional classes in communication, English, philosophy, and political science. These will build up specific skills that will be crucial to your success when studying law at the graduate level. Your academic advisor will work with you to make sure that you are able to take these classes while still graduating on time.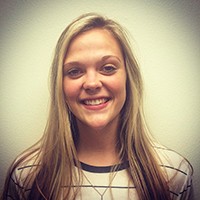 Being a legal studies minor has given me the ability to explore a variety of classes, from learning about the history of constitutional law to how the law is applied in everyday life. I'm also going to be doing a legal internship in Washington, D.C., through the Study Abroad program. This minor has inspired me to pursue law school and achieve my eventual goal of becoming a juvenile advocate for a non-profit organization.
Emma Peterson '17
---