Steven Rosen, CPA, MBA, DBA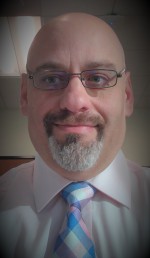 CPA / Senior Adjunct Faculty
Book this person as a speaker:
Email: srosen@callutheran.edu
Phone: (805) 285-3476
Speeches:
The True Impact of the New Tax Laws
You hear about the new tax laws on the news and on-line, but what is truly happening to your taxes? Get the truth from a tax professional with over 35 years of experience spanning eight administrations.
---
Steven P. Rosen is an accomplished accountant with an illustrious career spanning over 40 years. As a second-generation CPA, he has inherited a wealth of expertise and knowledge in the financial world. Recently, he reached a significant milestone in his professional journey by being promoted to Senior Adjunct Faculty at California Lutheran University. Throughout his tenure at the university, Steven has been deeply involved in guiding and mentoring students in the Bachelor's Degrees for Professionals program. His dedication to nurturing young talents and empowering them to excel in the accounting field has made him an invaluable asset to the academic community.
Outside the academic realm, Steven's extensive experience in the business world is equally impressive. He has made notable contributions during his time in public accounting, the Federal Bureau of Investigation, and consulting for various local law enforcement agencies in Southern California. His diverse background has given him a unique perspective on financial matters and a keen understanding of the complex dynamics within the industry.
In addition to his professional achievements, Steven is a devoted family man. He has been happily married to his beloved wife, Renée Rosen, an alumnus of California Lutheran University, for 28 years. Together, they have nurtured a close-knit family with two wonderful sons. With one son entering his third year at Northern Arizona University as a Chemistry/Astronomical Chemistry major and the other exploring his interests in stagecraft and graphic design at Santa Susana High School, Steven takes pride in his role as a supportive father, guiding his children towards their academic and personal aspirations.
As an enthusiastic volunteer with the Boy Scouts of America for 15 years, Steven has demonstrated his commitment to community and youth development. He has served in various capacities, including Assistant Scoutmaster, Charter Organization Representative, District Vice-Chairman, Camp Commissioner, and Merit Badge Counselor. Through these roles, he has helped shape young minds and instilled valuable life skills in countless scouts.
Beyond his professional and philanthropic endeavors, Steven has a passion for culinary arts. An avid gourmand, he takes pleasure in sharing his cooking prowess on social media. Additionally, he has honed his skills as a pitmaster, showcasing his talent for barbecuing delectable dishes.
Choosing to enter academia was a natural progression for Steven as a way to give back and contribute to the future of accounting. By imparting his vast knowledge and experience, he seeks to provide the next generation of accounting professionals with a head start in their careers and to empower them to reach new heights in their field.
Steven P. Rosen's passion for education, dedication to his family, and commitment to fostering young talent make him a distinguished figure in both the academic and professional spheres. His impact on the lives of students and the community at large is a testament to his unwavering pursuit of excellence and his enduring legacy in the world of accounting.
In addition to his remarkable contributions within the academic and accounting realms, Steven has extended his philanthropic efforts to the Community Leaders Association (CLA). Since 2018, he has served on the prestigious board of directors, bringing his extensive expertise and leadership skills to benefit the organization and the community it serves. Steven's commitment to making a positive impact on the community is evident through his active involvement in various CLA events. From the annual CLA Golf Tournament, which raises funds for charitable causes, to the elegant Hats and High Tea event that celebrates local philanthropic efforts, Steven's dedication is truly commendable. Furthermore, he has generously volunteered his time and expertise for the Camarillo Air Show, an exciting event that not only entertains but also supports important community initiatives. Steven's hands-on approach and invaluable insights have contributed significantly to the success of these events. As an esteemed advisor, Steven has played a vital role in updating the by-laws of the Community Leaders Association, ensuring the organization's governance remains efficient, transparent, and aligned with its mission.
Steven P. Rosen's active involvement in the CLA reflects his unwavering commitment to giving back to the community and supporting initiatives that make a real difference in the lives of others. Through his involvement with the association, he has demonstrated exemplary leadership, dedication, and a strong sense of civic responsibility, further solidifying his standing as a respected and influential figure in both the professional and charitable spheres.