Jim McHugh, MA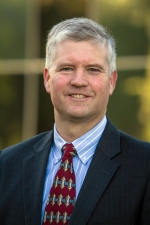 Associate Vice President for Athletic Affairs
Book this person as a speaker:
Email: mchugh@callutheran.edu
Phone: 805-493-3684
Speeches:
From Sea to Shore
A discussion of a career in the Navy, from flight school to Commanding Officer of Naval Base Ventura County, then a position at CLU.
---
James J. McHugh serves CLU as Associate Vice President for Athletic Affairs. A retired U.S. Navy captain and former commander of Naval Base Ventura County, McHugh accumulated over 2,800 flight hours and over 400 carrier-arrested landings as a naval flight officer. His personal decorations include the Legion of Merit, Defense Meritorious Service Medal, three Meritorious Service Medals, three Navy Commendation Medals, a Joint Achievement Medal and three Navy Achievement Medals. McHugh holds two Master of Arts degrees, one in computer resources and information systems management from Webster University and a second in national security and strategic studies from the United States Naval War College. He is a 1986 graduate of The Pennsylvania State University with a bachelor's degree in biology.