Patricia McKee, Ph.D.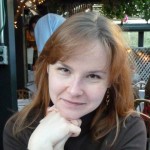 Adjunct Professor of Religion
Book this person as a speaker:
Email: pmckee@callutheran.edu
Phone: 612-770-4881
Speeches:
The Arts in Your Church
This presentation will introduce congregations and clergy to approaches for incorporating the arts into their parish life and ministries.
---
Dr. McKee's research and teaching employ the arts as a vital methodology for the study of religion.
Her current research considers the relationship of Reformation iconoclasm to London's early modern theatre culture. She explores how sixteenth-century English iconoclasm extended beyond the church to include the visual, literary, and performing arts as consistent subjects of theological controversy.
In the classroom, Dr. McKee explores instances of religious convergence as they are expressed in material culture. For example, she engages Byzantine art and architecture as visually thrilling expressions of the medieval intersection of Islam and Christianity; and she shows how the frescoes discovered at the site of ancient Dura Europos in Syria reflect surprising religious pluralism.