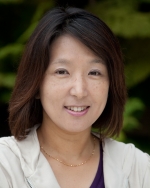 Akiko Yasuike, Ph.D.
Professor of Sociology
About
Dr. Akiko Yasuike is Professor in Sociology and affiliated with the global studies program. She teaches a Japan travel seminar as well as various courses on families, immigration, global issues and applied sociology. An immigrant, educated in both Japan and United States, she brings global and cross-cultural perspectives to all her courses. She was a recipient of Diversity Professor of the Year in 2010. Her primary research interest is the integration of expatriate and immigrant groups into a global city, Los Angeles, and American society. Her first research project examined the reconstruction of gender relations among Japanese couples who reside in Southern California. After examining the experiences of more privileged immigrants in a global economy, she turned her attention to a group of immigrants marginalized by the lack of immigration documentation but well versed with the language, values and beliefs in American society because they grew up here. Four first generation college students joined the research team for this second project.
By collaborating with colleagues at California Lutheran University and scholars in Mexico, she is currently working on a transnational, interdisciplinary, and multimethodological research project on the flow of Mexican undocumented immigrants to Ventura County and its connection with the economic conditions and government policies in both the Unites States and Mexico. She is a member of the qualitative research team that examines the immigration, work and life experiences of undocumented immigrants in Ventura County.
Education
Ph.D. in Sociology & Graduate Certificate in Gender Studies from University of Southern California, 2005 M.A. in Sociology from California State University, Northridge, 1995 B.A. in General Studies from Gonzaga University, 1993 B.A. in English from Kwansai Gakuin University, 1988
Expertise
Immigration, Gender, Families, Ethnic identities, Asian Americans, Globalization, and Japanese Society
Publications
2019 "Stigma Management and Resistance among High-Achieving Undocumented Students' in Sociological Inquiry, 89(2), 191-213.
2019 "Academic Success of Undocumented Latino Students: School Programs, Non-Profit Organizations, and Social Capital" in Journal of Latinos and Education 18(1), 42-52.
2011 "The Impact of Japanese Corporate Transnationalism on Men's Involvement in Family Life and Relationships" in Journal of Family Issues, 32 (12), 1700-1725.
2011 "Economic Opportunities and the Division of Labor among Japanese Couples in Southern California" in Sociological Inquiry, 81(3), 353-376.
2017 A book review, Self-Harm and Eating Disorder in Japan: Navigating Contradictions Narrative and Visual Culture by Gitte Marianne Hansen. Pacific Affairs. 91(2), 386-388.
2000 A book review, Bicycle Citizen: the Political World of the Japanese Housewives by Robin M. LeBlanc. Contemporary Sociology. 29(5).