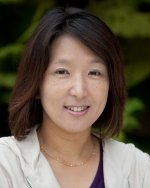 Akiko Yasuike, Ph.D.
Chair and Associate Professor of Sociology
Dr. Akiko Yasuike is a sociologist whose research interests are gender, families, immigration, ethnic identity and Japanese society. Educated both in Japan and the U.S., she brings international and cross-cultural perspectives into class discussions and raises awareness of global and cultural diversity in students. She is actively involved in Japanese community in Southern California and serves as a board member for the U.S. Japan Relationship Fund, Inc. She teaches courses in families, gender, immigration and contemporary global issues. She teaches a Japan travel seminar every other year and travels with students in Japan for two weeks in May and June. She was a recipient of Award for Excellence in Teaching at USC, 2003 and Diversity Professor of the Year at CLU in 2010

Dr. Yasuike's research primarily focuses on the examination of the effect of globalization on gender and families and immigration experiences. Her scholarship is transnational. Through the examination of the lives of Japanese immigrants who live in a global city, Los Angeles, she bridges the scholarship on gender and family in the United States and Japan. As a global city, Los Angeles is unique. It is a place where residents are connected to other parts of the world through different kinds of transnational networks. The presence of numerous Japanese companies, large and small, in Los Angeles presents a unique context for Japanese immigrants' integration into this global city. Her research generally contributes to the broader scholarship of (im)migration and global cities.

Dr. Yasuike started a new project of exploring the experiences of undocumented students a few years ago and has been working on this project with a few first generation college student researchers. After examining the experiences of more privilaged immigrants in a global economy, she turned her attention to a group of immigrants marginalized by the lack of immigration documentation but well versed with the language, values and belifs in American society because they grew up here.

Ph.D. in Sociology & Graduate Certificate in Gender Studies from University of Southern California, 2005 M.A. in Sociology from California State University, Northridge, 1995 B.A. in General Studies from Gonzaga University, 1993 B.A. in English from Kwansai Gakuin University, 1988

Immigration, Gender, Families, Ethnic identities, Asian Americans, Globalization, and Japanese Society

2011 "The Impact of Japanese Corporate Transnationalism on Men's Involvement in Family Life and Relationships" in Journal of Family Issues, forthcoming in December Issue, 32 (12).

2011 "Economic Opportunities and the Division of Labor among Japanese Couples in Southern California" in Sociological Inquiry, 81(3), 353-376.

2002 An essay, "A Feminist Suggestion to Get out of the Recession in Japan," in Rafu Shinpo, Japanese-English Community Newspaper, on Tuesday, February 12.

2000 A book review, Bicycle Citizen: the Political World of the Japanese Housewives by Robin M. LeBlanc.Contemporary Sociology. 29(5).