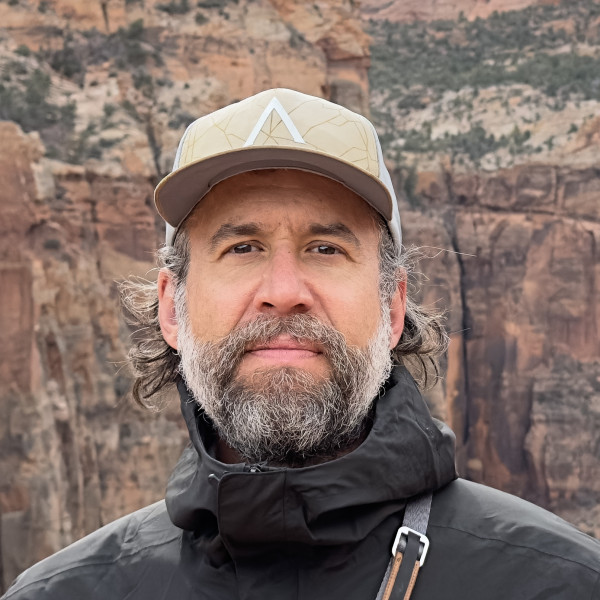 Bryan B Rasmussen, Ph.D.
Associate Professor of English and Department Chair
Dr. Rasmussen (Ph.D., Indiana University, 2008) specializes in the literature and history of natural history and the environment. Ongoing research projects include the history of invertebrate science and psychology, explorations in the intersections between technology and nature, and twentieth-century California scientific explorations of Mexico. He is currently collaborating with ornithologists at the Moore Lab of Zoology at Occidental College on a series of biodiversity resurvey expeditions to Mexico to increase public knowledge of science and science history. The work is highlighted in a recent edition of the Ventura County Star.

He is a certified California Naturalist.

Ph.D. Indiana University, Bloomington

Literature and environment; history and philosophy of science; Charles Darwin; nineteenth-century British literary and cultural history; California natural history

Article: "Pokémon Go, an Unnatural History: Reflections on race, privilege, and access to augmented nature." Boom: A Journal of California. Web. June 22, 2017. URL: https://boomcalifornia.com/2017/06/22/pokemon-go-an-unnatural-history-reflections-on-race-privilege-and-access-to-augmented-nature/

Article: "Invertebrate Psychology before and after Darwin." BRANCH: Britain, Representation and Nineteenth-Century History. Ed. Dino Franco Felluga. Extension of Romanticism and Victorianism on the Net. Web. 2017. URL: http://www.branchcollective.org/?ps_articles=bryan-b-rasmussen-invertebrate-psychology-before-and-after-darwin

Media: "Inside the Minds of Animals." TED-Ed. July 2015. URL: http://ed.ted.com/lessons/inside-the-minds-of-animals-bryan-b-rasmussen

Book Review: Darwin and Theories of Aesthetics and Cultural History. Ed. Barbara Larson and Sabine Flach. Surrey: Ashgate, 2013. Victorian Studies 57.3 (Spring 2015): 535-37.

Book Review: Anne Isba, The Excellent Mrs. Fry: Unlikely Heroine. Continuum, 2010. Victorian Studies 54.1 (Autumn 2011): 153-55.

Article: "From God's Work to Fieldwork: Charlotte Tonna's Evangelical Autoethnography." ELH 77.1 (Spring 2010): 159-94. (Available here with CLU login through Project Muse: http://muse.jhu.edu.ezproxy.callutheran.edu/journals/elh/toc/elh.77.1.html)

Book Review: Anna Maria Jones, Problem Novels: Victorian Fiction Theorizes the Sensational Self. The Ohio State University Press, 2007. Romanticism and Victorianism on the Net 53 (Feb. 2009). URL: www.erudit.org/revue/ravon/2009/v/n53/029912ar.html.

2013. Faculty Research & Creative Works Grant. $4000.