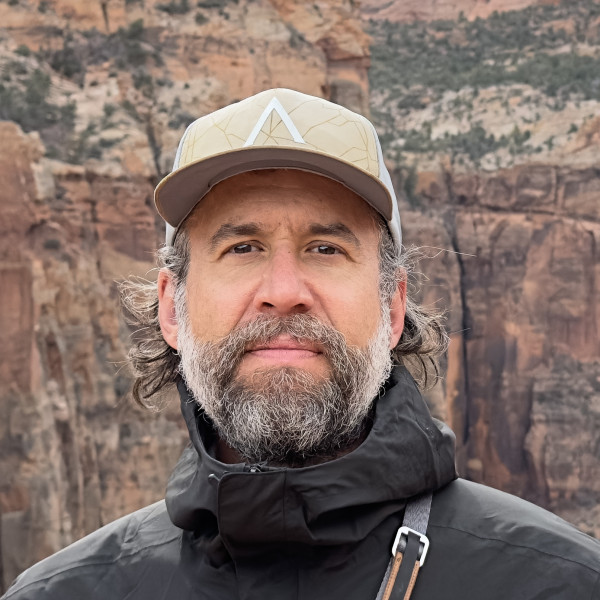 Bryan B Rasmussen, Ph.D.
Associate Professor of English
Dr. Rasmussen (Ph.D., Indiana University, 2008) specializes in the literature and history of natural history. Ongoing research projects include examinations of nineteenth-century inquiry into the psychology of invertebrates and twentieth-century California scientific explorations of Baja. He is currently organizing a "re-expedition" of the San Pedro Martir mountains in northern Baja, with scientists and students from multiple fields and institutions, based on museum archives of expeditions in the 1920s and 1930s.

He is a former Charlotte W. Newcombe Fellow in Religion and Ethics (Woodrow Wilson Foundation) and has served as Managing Editor of the journal Victorian Studies. In addition to teaching literature and writing in the English Department, Dr. Rasmussen helps coordinate the SEEd Project (Sustainable Edible Education) on campus, a project in sustainability education, food ethics, and native habitat. SEEd maintains a demonstration garden and apiary.

Dr. Rasmussen's teaching interests include science and literature, environmental literature, critical reading and writing, and research methodologies. He strives to bring interdisciplinary perspectives to bear on the study of literature and writing. He and colleagues in the sciences have team-taught courses for the Honors Program in the history and philosophy of the natural sciences.

Courses taught:

Honors 120: At Home in the Universe

English 301: Academic Research & Writing

English 216: Environmental Literature

English 217: Science and Literature (on evolution and narrative)

English 456: Major British Authors: Darwin's Literary Legacy

English 111: Critical Reading & Writing. This first-year writing course, entitled "Walking, Mapping, Thinking," explores theories, arts, and cultures in the natural and built environments of Southern California.

Ph.D. Indiana University, Bloomington

Nineteenth-century British literary and cultural history; Charles Darwin; science and literature; history and philosophy of science; religion and literature; gender and literature.

"Invertebrate Psychology before and after Darwin." BRANCH: Britain, Representation, and Nineteenth-Century History. Forthcoming, 2017.

"From God's Work to Fieldwork: Charlotte Tonna's Evangelical Autoethnography." ELH 77.1 (Spring 2010): 159-94. (Available here with CLU login through Project Muse: http://muse.jhu.edu.ezproxy.callutheran.edu/journals/elh/toc/elh.77.1.html)

Review: Anne Isba, The Excellent Mrs. Fry: Unlikely Heroine. Continuum, 2010. Victorian Studies 54.1 (Autumn 2011): 153-55.

Review: Anna Maria Jones, Problem Novels: Victorian Fiction Theorizes the Sensational Self. The Ohio State University Press, 2007. Romanticism and Victorianism on the Net 53 (Feb. 2009). (www.erudit.org/revue/ravon/2009/v/n53/029912ar.html)

2013. Faculty Research & Creative Works Grant. $4000.