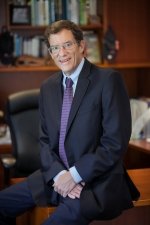 Chris Kimball, Ph.D.
President, California Lutheran University
His scholarly work is in the field of American history, with a specialization in social history and the history of sport. Along with serving as President, he is also a member of the History Department. An alumnus of McGill University, Kimball received his Ph.D. from the University of Chicago.