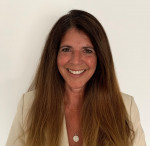 Deanna Oroz, MBA
Adjunct Faculty Member
About
Responsible for the Center of Excellence for procurement including procurement operations. Communicating Procurement's value to the enterprise, build stakeholder alignment and drive company-wide changes. Provide departmental leadership by establishing best practices, training, KPIs for key leadership members and business functions. Partner with Gilead to align on corporate goals to bring new tools and technology to help with operational efficiencies.


Authored multiple Standard Operating Procedures to help with standardization of procurement responsibilities



Lead implementation of SAP for Kite including sourcing requests, indirect procurement, and pay to procure.




Implementation of a new procurement tool (Cituro) within procurement to help standardize category management. Partnership between Kite and Gilead.



Amgen Inc., Thousand Oaks, CA 4/2017 – 4//2022
Director, Development Operations (Observational Research)
Lead two innovative projects within CfOR which includes automation of intake forms for our Data Analytics Center (DAC) and provided Tableau dashboards to provide real time budget and study information to make strategic decisions with realized savings of $700k per year. Responsible for all outsourcing of Observational Research including collaborations with academia, CROs, and data purchases in excess of $250M. Responsible for gathering global spend to leaded cross functions process efficiencies through synergies Commercial and R&D. Worked with strategic consulting companies (Deloitte and KPMG) to review current processes and develop detailed operating models. Establish decision making framework to ensure compliance to manage all Corporate Integrity Agreement commitments. Review current department structures and recommend organizational restructuring. Manage all strategic work streams and issues within Research and Development. Responsible for five direct reports and 7 indirect reports. Earn Top Performer in 2018 and 2019.
Sr. Strategic Sourcing Category Manager, Research & Development (Phase 1-3) Global Strategic Sourcing 4/2013 – 4/2017
Worked with GSP/GBS to move current U.S. biostatisticians and programmers to China. Provided both groups with information to manage risk if current positions were moved to a low-cost country. Responsible for global category strategy across Research and Developing including clinical data management, Key Opinion Leaders Consulting contracts, Biostats and programming, PKPD clinical, regulatory activities, full service, biology and chemistry research services, bio specimen testing and management and animal research. Create clear strategy for each category through collaborations with the business and implement the strategy successfully and globally. Responsible for the Research and Development budget more than $550M in 2018.
· Conduct all Request for Proposals (RFPs) for all categories for spend in excess of $250k using Ariba.
· Responsible for working with internal teams to develop Scopes of Work for all outsourced work.
· Responsible for spend analytics including: inventory, revenue and present value reporting.
· Drove results in value commitment in the form of cost savings and cost avoidance.
· Awarded Top Performer for 2015, 2017 for the Global Strategic Sourcing department.
· Received +10 Bravos for process improvement from Amgen internal teams.
· Developed and successfully implemented new Functional Service Provider relationships in categories that were hesitant to move towards this model.
· Actively manage and influence key supplier relationships to enable continuous improvement performance in the areas of efficiencies, cost savings, value enhancement and innovation.
Activis/Watson Pharmaceuticals, Corona, CA 2008 – 4/2013
Associate Director, Clinical Research Outsourcing
Oversee all Clinical Research Outsourcing in excess of $210M per year for Brand and Generic divisions. Completed contracts/negotiations for ~400 Phase 1 (BE/BA) studies for generics, three clinical endpoint studies (Phase III) for generics, and three Phase III studies for Brand Division in 2010 – 2011 and +45 Phase IV post marketing studies. Leads cross-functional project teams composed of lead scientists/physicians and senior management for all studies.
Clinical Studies Management
· Developed and executed Master Service Agreements and Master Laboratory Agreements with Vendors to ensure cost savings and partnerships for first right of refusals on first to file opportunities (P-IV Filings).
· Responsible for all Scopes or Work to ensure clarity with the respects to timelines and scope.
· Confirm algorithms with CROs to ensure clinical studies are conducted within our timelines and quality.
· Savings of over $3M per year was achieved due to the MSA/MLA preferred supplier agreements.
· Successful in achieve our goal of 90% P-IV filings in 2011 and on course to achieve 90% of 2012 goals.
· Outsourcing of all Clinical Endpoint Studies for the indications including but not limited to: Ophthalmology, dermatology, asthma, OA, urology and pain studies.
· Achieved savings of over 15% of direct costs and met/exceeded all filing deadlines.
· Responsible for all study budgets and timelines. Over +120 studies averaged in one calendar year.
· Master Service Agreements were executed for all central laboratory requirements for all studies which achieved a savings of over 20% in the first year.
· Support all inspections with FDA, PMDA and other regulatory agencies.
· Present to Senior Management the status of all studies including financials and quality metrics.
Vendor Management (Financials)
· Developed valuable relationships with Vendors to conduct studies to meet our filing objective for the year.
· Created KPIs/metrics for all CRO's and met quarterly to evaluate their performance.
· Responsible for all budgets and communicate with Senior Management on current budgets and timelines.
· Communicated estimated budgets to Portfolio Management Team to forecast cost of upcoming studies.
Indirect Procurement (R&D Category)
· Evaluation and Audit all Clinical Research Organizations (CROs)
· Development CAPA's when required. Responsible for follow up on all findings for audits.
· Leads and manages all programs for Risk Evaluation and Mitigation Strategy (REMS) drugs.
· Responsible for all Pharmacovigilance contracts including but not limited consulting agreements.
· Responsible for the consultancy spend category for R&D.
Dairy Farmers of America, Corona, CA December, 2002 to 2008
Purchasing Manager (Direct/Indirect)
· Responsible for purchases of raw materials, packaging, MRO, and outside contractor services. Interfaced with USDA and Large Customers on Audits of products produced.
· Responsible for all professional service contracts including H.R., Legal and consulting agreements in excess of $39M per year.
· Controlled annual purchasing budget of $20,000,000.
· Initiated cost reductions, inventory control programs (Min/Max), procurement systems (on-line), and supplier consolidations. Affected annual savings in excess of $200,000.
· Completed contract negotiations with suppliers for plastics, packaging, and ingredients.
· Evaluated and maintained weekly purchasing requirements using SAP.
· Implemented recycling/recovery programs netting over $120,000 annually.
Dairy Farmers of America/Western Milk Marketing Agency, Ontario, CA Dec. 1996 – December 2002
Milk Broker/Customer Relations
· Responsible for all contract negotiations with large customers for all orders for raw milk. Implemented sole provider contracts for all requirements of milk. Interface with customers, which include: Ralphs/Food 4 Less, Safeway, Rockview Farms, Santee Dairies and several others.
· Start-up of a new organization. Instrumental in development of procedures to facilitate delivery and pick-up of highly perishable products.
· Participate in the development of the Dairy Association Super Co-Op including: Dairy Farmers of America, Land of Lakes, California Dairies Inc and Security Milk Procedures.
· Established database applications to provide information to track costs to maximize efficiency to improve delivery times.
· Establish system to provide information to measure and refine delivery schedules for Milk Coops, which included 95% of milk movement in Southern California on a daily basis.
· Supervise 32 trucking companies with workforce of 150 employees.
· Identify and analyze and resolve issues with customers involving antibiotic loads, warm milk and/or contaminated tankers.
· Maintain accurate records to ensure money savings with logistics.
Education
EMBA, Cal Lutheran University (2019)
BA, Liberal Studies, Calif. State University, Fullerton
Clear Teaching Credential (2002) CSU, Fullerton