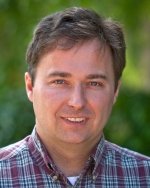 David G. Nelson, Ph.D.
Associate Professor
Dr. Nelson specializes in medieval and early modern Japanese cultural and institutional history. His research interests include violent crime and its punishment in order in the context of the consolidation and centralization of authority in Japan's castle town administration in the seventeenth-century, as well as the cultural history of twentieth-century Japanese imperialism.

Ph.D., Indiana University, 2007

Major Field: Premodern East Asian History (Japan)

Minor Fields: Cultural History, Japanese language

M.A., Indiana University, 2003

Major Field: Premodern East Asian History

B.A., Utah State University, 2000

Major: Asian Studies

Minor: Chinese

Medieval & Early Modern Japan

Samurai Culture

Japanese Imperialism

"The Autobiography of Wakita Kyūbei: Samurai Military Service and Recognition in Seventeenth-Century Japan," Studies on Asia, V, vol 1. No. 1 (2016), 50-71.

"Wakita Kyūbei's Admonitions: A Town Magistrate's Perspective on Early Modern Warrior Rule" Studies on Asia, IV, vol 3. No. 2 (October 2013), 31-51.

Translation of Kimura Hajime, "Public Acceptance and Articulation of Schools in Japanese Society: Origins in Education and Society in the 1930s," in Educational Studies in Japan: International Yearbook, no. 6 (December 2011), 81-98.

"The Consolidation of Place and Punishment in Seventeenth-Century Japan: Kanazawa Prisons and Criminal Justice," in Southeastern Review of Asian Studies, vol. 30 (2008): 188-195.

"Civil Society in Japan," in Comparative Perspective of Civil Society, ed. Robert A. Dibie (Lanham: Lexington Books, 2008).

"Machibugyo kokoroesho ni miru kinsei no bushi kengen no konkyo (Admonitions for Town Magistrates: Sengoku Sources of Justification for Early Modern Samurai Rule in Kanazawa.)," in Rikkyo Institute for Japanese Studies Annual Report 5 (April, 2006): 40-48.