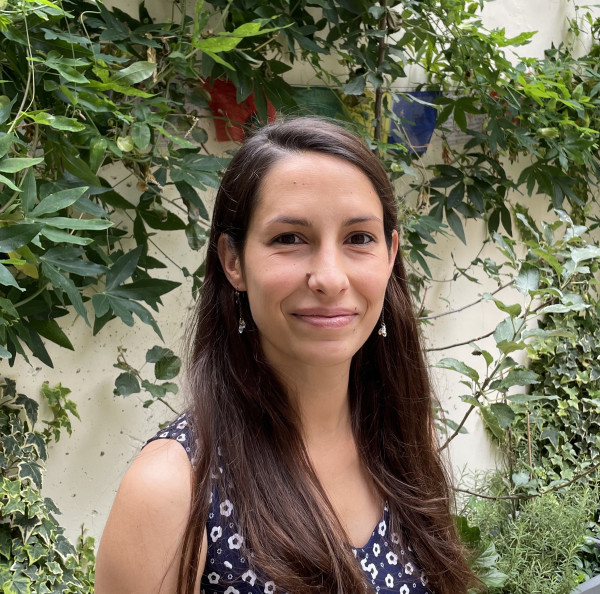 Gabrielle Names, Ph.D.
Assistant Professor in the Department of Biology
About
Dr. Names is an animal physiologist who studies how human-induced environmental changes influence wild vertebrate populations, with a focus on birds and lizards. She received her PhD from the University of California Davis in animal behavior, where she investigated how an introduced disease has affected the physiology, behavior, and morphology of an endemic Hawaiian songbird. At California Lutheran, she continues her integrative research that draws from the fields of immunology, endocrinology, and molecular ecology to advance our understanding of the impacts of spreading diseases and other environmental changes on the conservation of native animal species.
Dr. Names teaches courses in Comparative Anatomy, Vertebrate Physiology, Human Physiology, and Introductory Biology. She is committed to fostering an inclusive learning community in her lab and courses, and she enjoys sharing her love of science through service and outreach. Outside of work, she likes to spend time outside (hiking, running, camping), make and eat desserts (particularly anything involving chocolate), and support her favorite teams in the MLB (Washington Nationals) and WNBA (Dallas Wings).
Education
PhD in Animal Behavior, University of California Davis (Davis, California)
MS in Biology, Ecole Normale Supérieure and University of Paris VI (Paris, France)
BS in Biology and BA in French, The College of William and Mary (Williamsburg, Virginia)
Expertise
- Vertebrate field work techniques (bird and lizard capture, blood and feather collection, morphological measurements, hormone implants)
- Animal behavior experiments (competition assays, simulated territorial intrusions)
- Molecular techniques (simple and nested PCR, qPCR, Southern blot)
- Hormone assays (radioimmunoassays, ELISAs)
- Immune assays (bacterial killing assay, hemolysis-hemagglutination assay, white blood cell counts)
Publications
5. Names GR, Hahn TP, Wingfield JC & Hunt KE. (2022) Territorial behavior varies across elevation in a Hawaiian songbird. Behavioral Ecology 34: 236-243 (Link)
4. Names GR, Krause JS, Schultz EM, Hunt KE, Heal M, Cornelius JM, Hahn TP & Wingfield JC. (2021) Stress in paradise: effects of elevated corticosterone on immunity and avian malaria resilience in a Hawaiian passerine. Journal of Experimental Biology 224: jeb242951. (Link)
3. Names GR, Schultz EM, Hahn TP, Hunt KE, Angelier F, Ribout C & Klasing KC. (2021) Variation in immunity and health in response to introduced avian malaria in an endemic Hawaiian songbird. Animal Conservation 25: 455-466. (Link)
2. Names GR, Krause JS, Schultz EM, Angelier F, Parenteau C, Ribout C, Hahn TP & Wingfield JC. (2021) Relationships between avian malaria resilience and corticosterone, testosterone and prolactin in a Hawaiian songbird. General and Comparative Endocrinology 308: 113784. (Link)
1. Names GR, Martin M, Badiane A & Le Galliard JF. (2019) The relative importance of body size and UV coloration in influencing male-male competition in a lacertid lizard. Behavioral Ecology and Sociobiology 73: 98. (Link)
Grant Funding
- American Association of University Women Dissertation Year Fellowship (2019)
- UC Davis Dissertation Year Fellowship (2019)
- ARCS Foundation Research Grant (2017, 2018)
- Embassy of France in the USA Chateaubriand Fellowship in STEM (2017)
- American Museum of Natural History Frank M. Chapman Research Grant (2017)
- Explorer's Club Exploration Fund Research Grant (2017)
- UC Davis Richard G. Coss Research Grant (2016)
- UC Davis Graduate Research Mentorship Fellowship (2016)