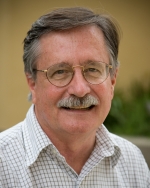 Herbert Gooch III, Ph.D.
Professor of Political Science
About
Dr. Herbert Gooch is Professor of Political Science at California Lutheran University. He formerly served as Director of the Masters in Public Policy and Administration program and Assistant Provost for Graduate Studies at Cal Lutheran. A graduate of U.C. Berkeley in History, he holds a M.B.A in Management and both masters and doctoral degrees in Political Science from U.C.L.A. He has written extensively and is a frequent commentator on political affairs locally and statewide. He has been at Cal Lutheran since 1987 and lives in Newbury Park with his wife and son who attends Cal Lutheran. His interests include politics, film and travel.
Education
B.A. History from U.C. Berkeley specializing in Modern European Diplomatic and Intellectual History
M.B.A. from the Anderson School of Business and Management, U.C.L.A. specializing in Organizational Development and Theory.
M.A. in Political Science specializing in International Relations.
Ph.D. in Political Science specializing in Political Theory, International Relations, Comparative Government and Latin American Politics.
Expertise
Political analysis and campaign management
Public Policy analysis
California state and local government
Politics and Cinema
Terrorism and International Relations